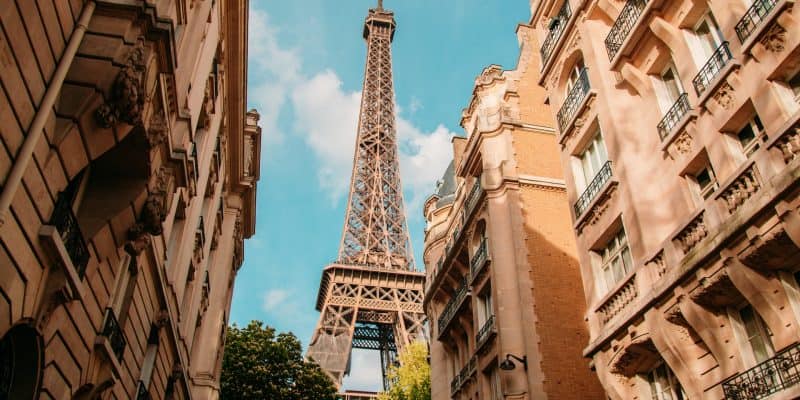 Lookersy.com

>

Trends

>

Season trends

You need about. 3 min. to read.
Street style in the style of Parisian women – check what rules in the fashion capital
Want to know what's in vogue right now? You need to take a look at what Parisian women are wearing. It is the fashion capital that gives direction to world trends. If something appears on the streets of the French capital, we can be sure that it will be worn wherever there is good style!
What are the Parisian trends?
The Paris haute couture shows for the autumn-winter 2022 season are behind us. On the streets of the world's fashion capital appeared it-girls, influencers, as well as movie and music stars. It's a good time to get inspired by the styles of women who know what fashion means! They and the residents of Paris set the rhythm of current trends. Looking at their outfits, you can find plenty of items that will work in the closet of many of us.
Black from head to toe
If you like to dress in black, this will be the perfect season just for you. It was head-to-toe black that was chosen by many people present at the Paris shows. Huge popularity was enjoyed by oversized suits stylized as those that are gladly worn to the office. One thing is certain – everyone will be comfortable in them! And on top of that they look really intriguing.
Styling at ease
A new way to style for big events is… to dress as if the event is not big at all. Jeans, a loose shirt, a minimum of accessories, and if any, those that are unobtrusive. This is how many people carried themselves during those days, and it can still be seen on the streets of Paris. The truth is that virtually any girl can dress in this way, so… go for it!
Midi length
Mini has long since ceased to reign among the lengths of skirts and dresses. For some time now, stylish women have been very eager to choose midi. This can be seen, of course, also in Paris. During haute couture shows, women were eager to style the midi in a formal way, for example, reaching for pleated skirts. What is certain is that this ultra-feminine length is extremely popular.
Let it shine!
However, something for themselves among the Parisian trends will find not only admirers of classic and formal style. If glitter is something you love, we have very good news for you. Sequins, rhinestones, crystals – it's all in right now. You can wear shiny clothes or one striking piece.
Heavy footwear
If you have long boots or heavy boots in your closet, it's high time to pull them out, because this is what's being worn now! Parisian women juxtapose heavy footwear with light dresses and they do it masterfully, so it's worth following their example. The juxtaposition of light clothes and heavier accessories, by the way, is something that has been working for a long time. Will you try it? It will appeal to women of all ages!
main photo: unsplash.com/Juan Ordonez