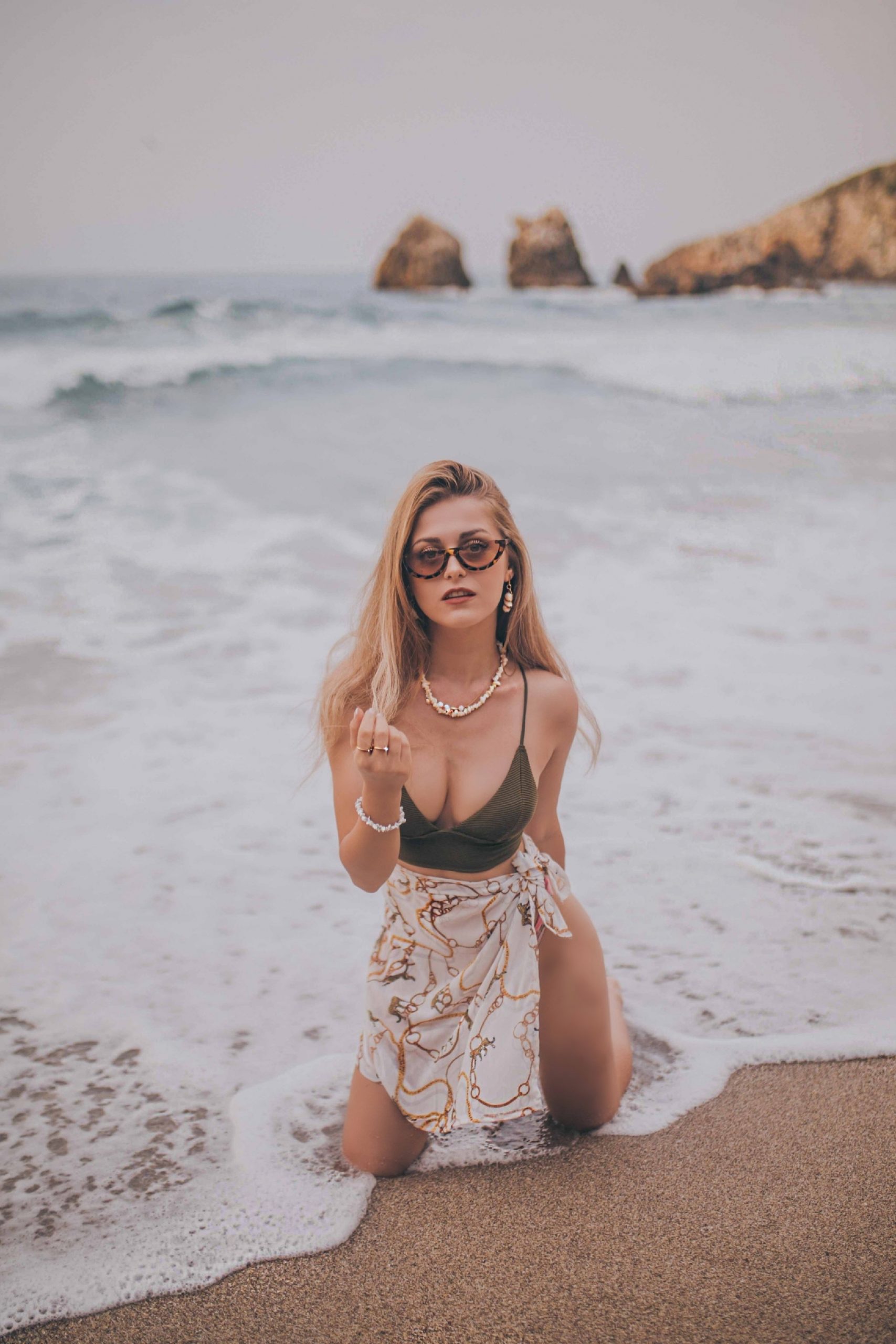 Summer is a time of longed-for rest, but not free from fashion. The place where you can and should show off your stylish side is the seaside beach. What to pack in your suitcase to look chic on vacation?
For people who love fashion, vacations are no exception – they always want to look impeccable and unique. Summer days spent on the beach are the perfect opportunity to achieve this. Aside from the weather outside and the comfort that comes with it, there is nothing to stop you from looking your best. Sometimes it really does not take much to get a fantastic effect. Here are some tips on how to look beautiful on the beach.
Bikini
It may not be too revealing, but without a swimsuit you can't go to the beach. It is the basis of every hot weather beach outfit. There are many bikini styles and designs available for women. What is the best choice? A swimsuit should be comfortable and tailored to your body, and then follow the latest trends. If you want to emphasize your waistline, you may opt for high-waisted briefs, or, if you don't want to show off your body as much, go for a one-piece with some pleats. The swimsuits that are very popular nowadays are those with a sporty cut. Vacations are the time when you can go wild, so you should also think about swimsuits in intense colors.
Airy swimsuit
However, there is more to swimsuit than just leaving the hotel and putting something on. An airy maxi dress with flowers or an interesting exotic pattern will be perfect for this role. In summer it is important that clothes are as airy as possible. It is also worth taking a pareo, i.e. a large, thin scarf, to the beach. You can always tie it around your waist or put it on your swimsuit. It will protect you from the sun and at the same time look very stylish.
Boho style
A crochet or lace dress is also perfect for the beach this season. This dress should be white to accentuate your tan. When you wear this type of skirt, it is a good idea to match it with straw accessories, such as a handbag, a hat and natural jewelry. This combination gives you the opportunity to create a trendy boho look.
The minimalist on the beach
For girls who don't like accessories and prefer muted colors, a linen dress can be recommended before going to the beach. This material is ideal for hot summer days. A creation in a light color of earth will look great. It is enough to choose for example sunglasses, an original fedora hat or thong sandals.
Fashionable Accessories for the Beach
Accessories are the key to successful style. Without them a beach outfit would not be complete. Sunglasses are one of the essential summer accessories. Headwear is also a good idea. Here you can choose from light straw hats, this season's very fashionable bucket hats and baseball caps. Going to the beach, of course, you can not forget about the bag. It is important that it is large – it has to hold all the necessary things. This year's bags will be those that resemble woven baskets.
Main Photo: Şule Makaroğlu/pexels.com