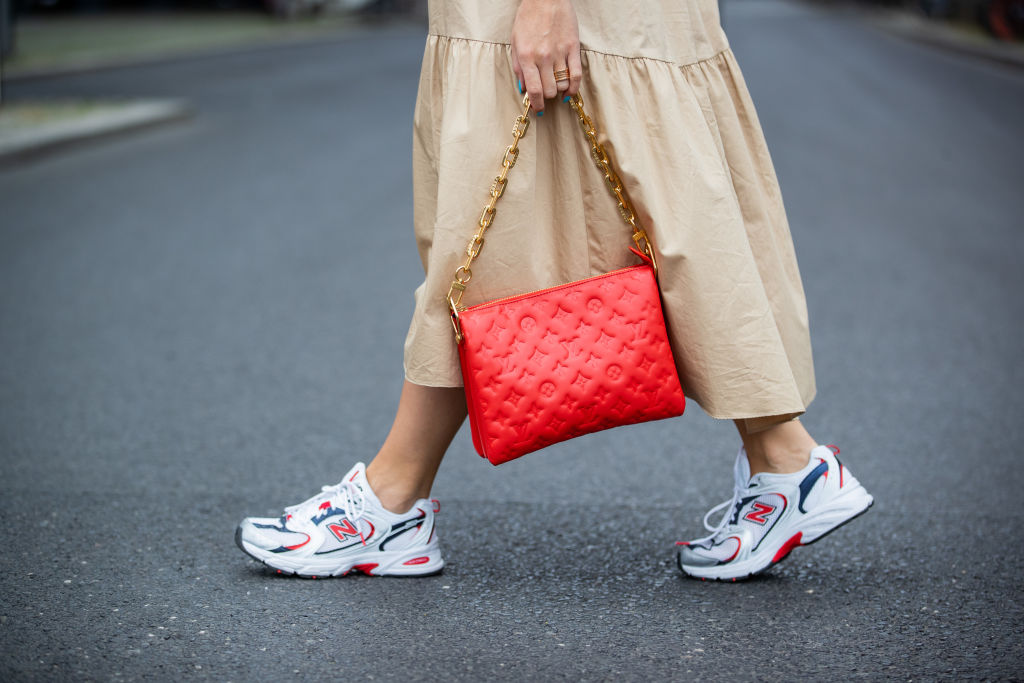 Sports shoes are a classic in women's closet. Not only are they comfortable and convenient, but also fit to many outfits. Sports shoes are a perfect choice for women who like comfort and at the same time do not want to resign from a fashionable look. See our suggestions for sporty shoe styles.
Summer is the perfect opportunity to experiment with style and sports shoes can be worn with almost anything. Sneaker Peeker has a great selection of sneakers and sneakers to match your look.
Patterned dress
You might think that a dress and sports shoes are a bad combination. However, they can break up the elegance of a classic black dress, but they work equally well with patterned dresses. Regardless of its length and cut, sports shoes will give the dress a looser character, and you will ensure comfort and convenience. New balance shoes for women can be a good option.
Maxi dresses
Cotton or knitted maxi dresses are not only ideal for formal events. You can easily wear them on other occasions as well. Pair it with sporty shoes for a cheeky look that is ideal for going to the movies or to work, for example. You may also match the knitted maxi dress with a baseball cap and a bomber jacket. This makes the outfit more sporty. For a slightly more casual look, go for chunkier sports shoes. You may also opt for slightly more feminine accessories, such as large bags and jackets, when teamed with a maxi dress. Whether you wear a fitted or casual dress, sporty shoes are perfect for adding a personal touch to your outfit.
Pleated midi skirt
Midi skirts can be tricky to style. This length shortens the legs optically, but well chosen shoes avoid that. Therefore, when pairing sport shoes with pleated midi skirts, think more about the overall style than the length of the skirt. For example, wear a white T-shirt and sneakers of the same color
Women's suit
Seemingly incompatible pieces of clothing can make a great impression. Wearing sneakers with a suit can still be fashionable and elegant. If you like to stand out, wear silver shoes and a T-shirt with writing on the top. Match it with a backpack the same color as your shoes. Don't be afraid of suits with patterns or intense color. Classic white sneakers will go best with them.
Mini skirt
One of the most popular combinations is a mini dress or skirt paired with sports shoes. Almost all of us can afford this combination, because it will look good both for short and taller women. White or black short sneakers will go well with classic denim skirt. A leather mini skirt, on the other hand, will go well with tights and sneakers. Make sure that the two elements match each other. For a more romantic look, opt for a soft skirt, for example beige or powder pink, and pair it with white sneakers. If you want to wear a more patterned skirt, opt for a black or grey T-shirt and sneakers of the same color.