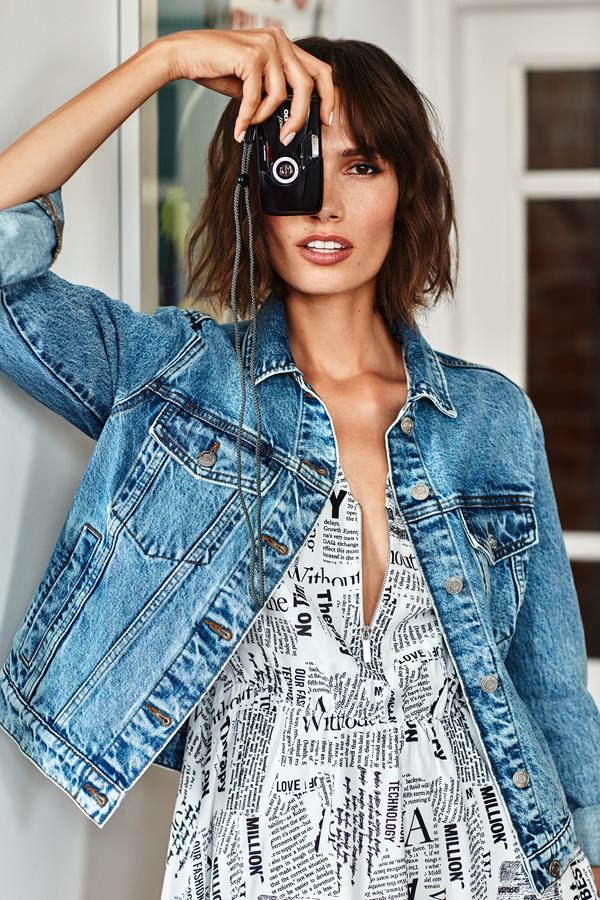 The fabric that conquered the world over 100 years ago was invented by Levi Strauss. At first it was used for work clothes, but quickly became the most universal element of clothing.
The secret of denim was aptly summarized by the legendary designer – Yves Saint Laurent, describing ordinary jeans.
"They have expression, modesty, sex appeal and simplicity – everything I try to include in my designs," said the French fashion designer.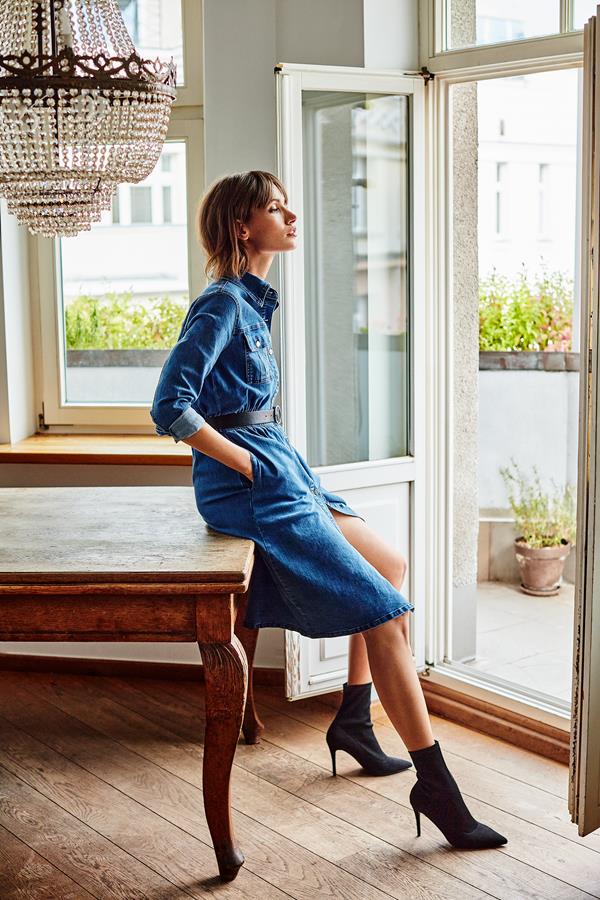 Although these words were about the pants, in my opinion they perfectly reflect the character of the material they are made of. Denim is very neutral in terms of style and can be used in many combinations, which is exemplified by trends based on it, such as: rock, grunge, hippie, total look of the 1980s and marines. It is of course most popular with casual outfits, but smooth navy blue or blue denim, without rips or holes, is one of the basic elements of smart casual fashion for women and men.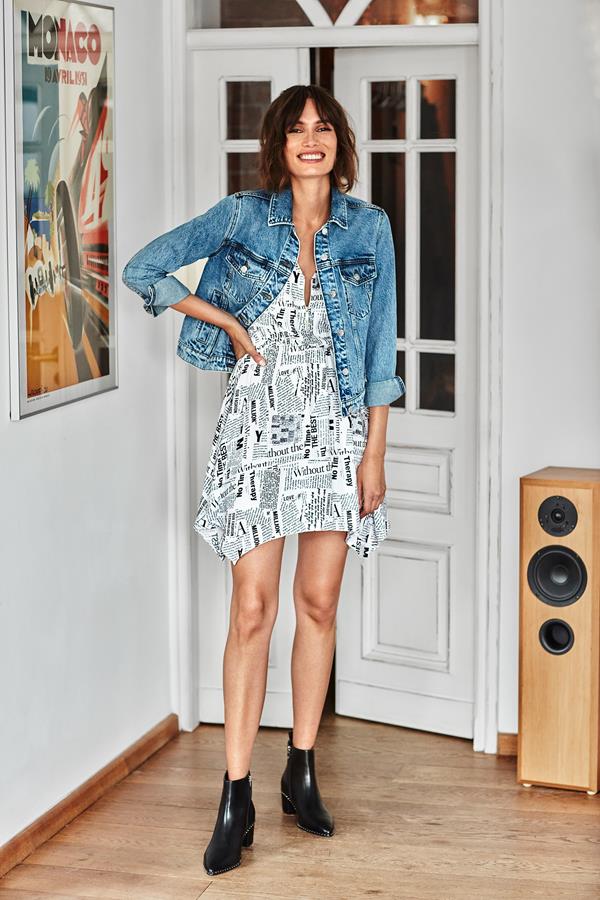 Paired with an elegant shirt or simple jacket, it adds lightness to any office outfit. It adds spice to noble materials such as wool, leather or silk, and sex appeal when matched with stiletto shoes. Denim in the version for the brave, i.e. decorated with sequins, embroidery, holes, glitter, crystals or patches, can be successfully combined with classic elements of clothing. It goes well with classic colors: white, black, navy blue, beige or gray.