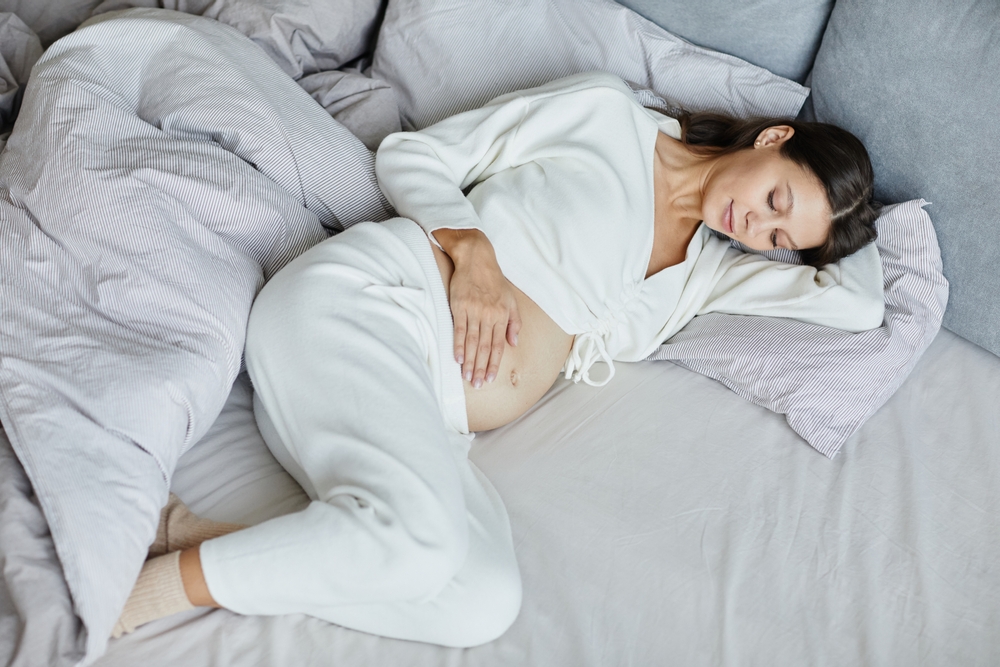 Lookersy.com

>

Advertisement

You need about. 3 min. to read.
What are the characteristics of maternity pajamas and how to choose the best one?
Pregnancy is a special time for every woman. When the belly is growing, when a baby is developing under the heart, often nothing else matters except health and comfort. No wonder then, that pregnant women bet on comfortable clothes, made of friendly material, which breathe, do not press on any side, and at the same time cover the whole pregnant belly. It is important that the pajamas are also pretty, so that the woman can feel beautiful and charming.
Maternity pajamas – what to look for when shopping?
It might seem that almost any looser nightgown or pajamas will work for pregnancy. However, it is not as simple as we may think. There is a reason pregnancy pajamas appear on the market that are dedicated to moms as well as moms-to-be. The pajamas for a pregnant person should first of all have proper widening in the bust and belly area. Pregnancy has a way of expanding not only the circumference of the belly, but also the breasts, which are preparing for the beautiful adventure of breastfeeding. The unbuttoned neckline will also work perfectly, as it will make it easier after the birth. Natural and lightweight fabric is a great asset, and a special panel or non-pressure elastic band in the case of pyjamas with pants is an element which guarantees proper sleep comfort.
As far as maternity clothes are concerned, on the market you can find really interesting pyjamas, not only nightdresses, but also sets of shorts with shirts in various versions for every season. Pants can be both short and longer. Blouses, on the other hand, can enjoy long sleeves and short sleeves. Everything depends on the woman herself, because it is she who will sleep in it and she must feel good in it.
Maternity pajamas – a nightgown or a set with pants?
Many women decide on nightdresses because they are comfortable, usually do not squeeze anywhere, and by the way they are available in different designs and cuts and have different lengths. The shirts are also very practical, do not press on the tummy, are loose and very breathable, which is important mainly in the summer, when it is hot and it is difficult to wear even very loose shorts. If you decide on a shirt, it is worth choosing one which is made of high quality material. An example would be bamboo nightgowns, which breathe perfectly and allow your skin to rest.
However, moms just as often opt for two-piece pajamas, which is a combination of a T-shirt and shorts. Although such pajamas will not be useful during childbirth, they will definitely be a good choice for sleeping at home during pregnancy. If most of your pregnancy falls in the winter, go for pajamas with long sleeves and long legs. This will keep you warm and not uncomfortable. You can find brilliant quality pyjamas at https://missisleepy.pl/pizamy-ciazowe.
Nightgowns for the end of pregnancy and breastfeeding
Welcoming a baby is a very important event, so you need to prepare for it. The attire is also important here. For giving birth, women must have shirts. They may be bought in a set with a robe or separately. They may have different colors and designs. In addition, good quality maternity pajamas in the form of a shirt with an unbuttoned bust will assist in feeding the baby later. Maternity nightgowns are a great choice for the very beginning of taking care of a toddler and the end of pregnancy. If you are determined, visit our website and order beautiful pajamas for yourself.
Photo: customer's press material.