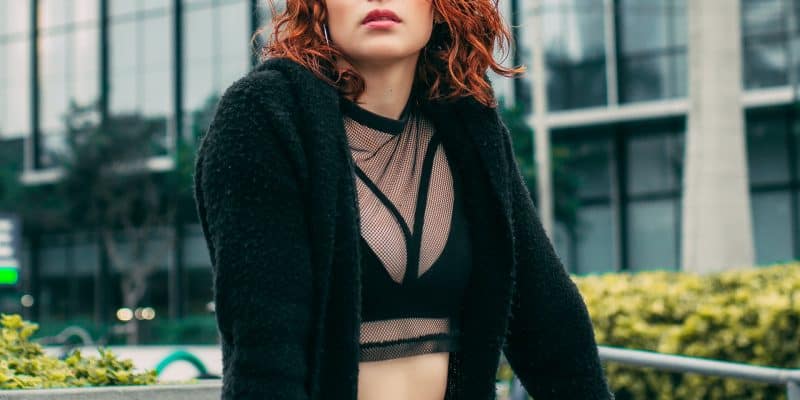 Lingerie tops are a hot hit of the season. Some of us mistakenly think that this item of clothing is more appropriate for evening outfits. Is that really the case? We put this myth to rest and tell you what to wear with lingerie tops every day! See for yourself and get inspired!
Lingerie tops – this season's trendiest shirts
Underwear tops are undoubtedly the hot hit of the season. These are delicate shirts, usually made of satin fabric, with thin shoulder straps. Many models also have lace inserts at the neckline, which adds to their charm. The most popular are lingerie tops in basic colors, namely black, white and flesh-colored. However, if you want to go wild with color, many stores offer fuchsia shirts and slightly more subdued pastel options.
How to style and what to wear with underwear tops?
Underwear tops look great when layered. Fitted or flared pants are matched with an oversized jacket, chunky sweater or unbuttoned shirt. This look is casual, with a touch of nonchalance. An equally great effect can be achieved if we match it with favorite jeans and a thin cardigan.
On the other hand, a very original look can be created when we put on a lingerie top over a plain T-shirt or half-golf. It is worth to match them with colors or go a step further and bet on contrasts. We may also meet with styling, where we put such a top on a simple dress.
As you can see, we have a lot of possibilities, and that is not all. Satin shirts on thin straps look beautiful when matched with a skirt, preferably airy, midi length, slightly flared or pleated. This look is very feminine and with the right accessories we can bet on it during the day.
Moreover, nothing stands in the way of wearing a lingerie top to work, unless we are bound by a strict dress code. Simply match it with high-waisted pants, for example cigarette pants or a paper bag, and a jacket. We recommend especially bright and monochromatic sets.
On the other hand, if we are wondering what kind of jewelry should go with an underwear top, we suggest a subtle one. A delicate, longer chain or a celebratory chain, round earrings and a watch on a thin strap rather than a massive bracelet. In such outfits always keep moderation, because what's too much is not enough. This saying applies perfectly in this case.
Which of the following hairstyle proposals appeals to you the most? One thing is for sure: do not be afraid to experiment with fashion and break the pattern. The hot trend of the season may well find its way into your closet for a long time to come.
main photo: unsplash.com/christian ferrer