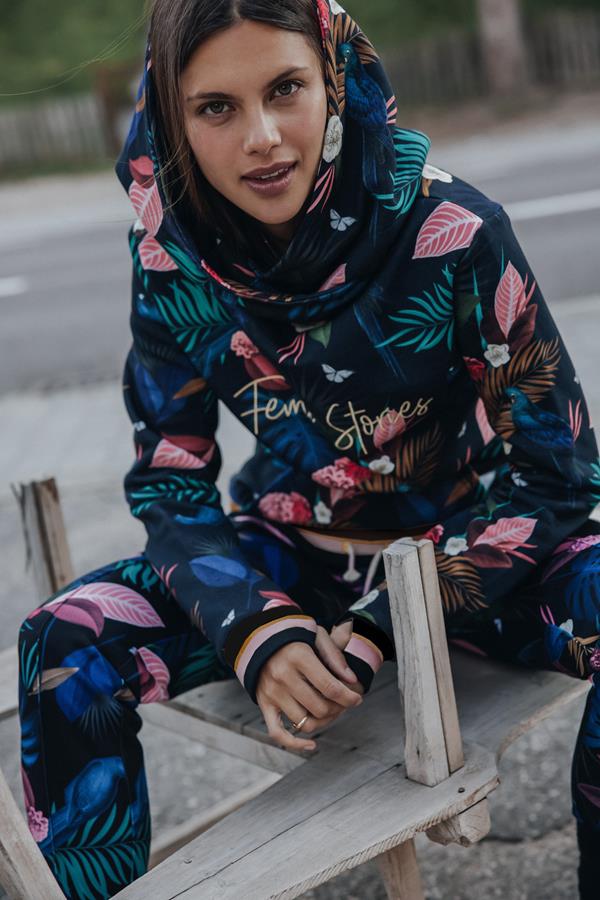 Nowadays, with the coronavirus pandemic, many people work remotely. So tracksuits have become our favorite part of our closet. What models to choose to look stylish in them?
The year 2020 will go down in history as the year of the Covid-19 epidemic.Due to the pandemic, many people perform their duties from home. Therefore, elegant suits, stilettos and skirts have been replaced by comfortable tracksuits. It turns out that you can look stylish even in them – here are some of the most fashionable models that will make you feel better and more attractive!
1. Pants by Robert Kupisz
As it is known – fashion goes round and round. No wonder that this season we observe the return of classics that were a hit a few years ago. We will find again combat boots or seventiens bell-bottoms in stores. And they were undoubtedly inspired by a famous Polish designer – Robert Kupisz. In his collection, we can find this model in the tracksuit edition with a slit in the front. The tracksuits are black, thin and have a slightly lowered crotch. They are perfect not only for walking around the house, but also outside it. They have such an interesting cut that you can easily create original stylizations with them. Kupisz's model combined them with high-heeled sandals and a simple black long-sleeved blouse. We must admit that she looked extremely intriguing and attractive!
2. Hippie tie-dye from Local Heroes
The hippie tie-dye gained popularity already 2-3 years ago. Nowadays they are a permanent element of store windows. Colourful patterns are eye-catching and undoubtedly improve your mood – and this is especially useful while working from home, especially when it's grey, gloomy and dreary outside. Local Heroes offers such patterned tracksuits. They will go well with sneakers and sneakers. It is impossible to pass by them indifferently!
3. Comfortable Hibou joggers
Tracksuits can also be found in the offer of Hibou, a brand famous for its weakness for comfort, minimalism and simplicity. In the past, the company mainly produced stylish nightwear, now it is also known for its everyday clothes. Hibou offers sets from its homewear line – you will find comfortable, quite loose and seemingly slightly too big joggers tapered at the ankles.
4. Pants in shades of powder pink? You can find at Femi Stories
Powder pink has been one of the most fashionable shades for a few seasons now and it is not likely to change in the near future. Fans of this color can find joggers in this shade in Femi Stories collection. The brand is famous for different textures, mixing patterns and colors of its products. In its autumn collection, it presented not only cotton pants, but also sweatshirts in a beautiful candy pink color. Wearing them is certainly pure pleasure.
5. Soft sweatpants from Bynamesakke
Bynamesakke is another Polish brand that offers high quality tracksuits. The latest collection includes soft cotton joggers in different colors: pistachio, powder pink and honey beige. It is worth noting that they have soft fleece inside, which makes them ideal for cool autumn and winter evenings. You can match them with the same sweatshirt tucked in over the head, then you will get a fashionable and comfortable set – perfect for every day.
6. Leggings from Nago
A slightly different form of sweatpants are, of course, leggings. Comfortable, cotton, well-fitted can be like our second skin. Besides, not everyone likes oversized cuts. Leggings from Nago have an interesting, ribbed texture and a comfortable welt on the leg. The company also emphasizes that the collection offered by them is not only friendly to our health, but also to the environment, because during their production only natural plant protection products are used. The leggings are GOTS and Oeko-Tex Standard 100 certified