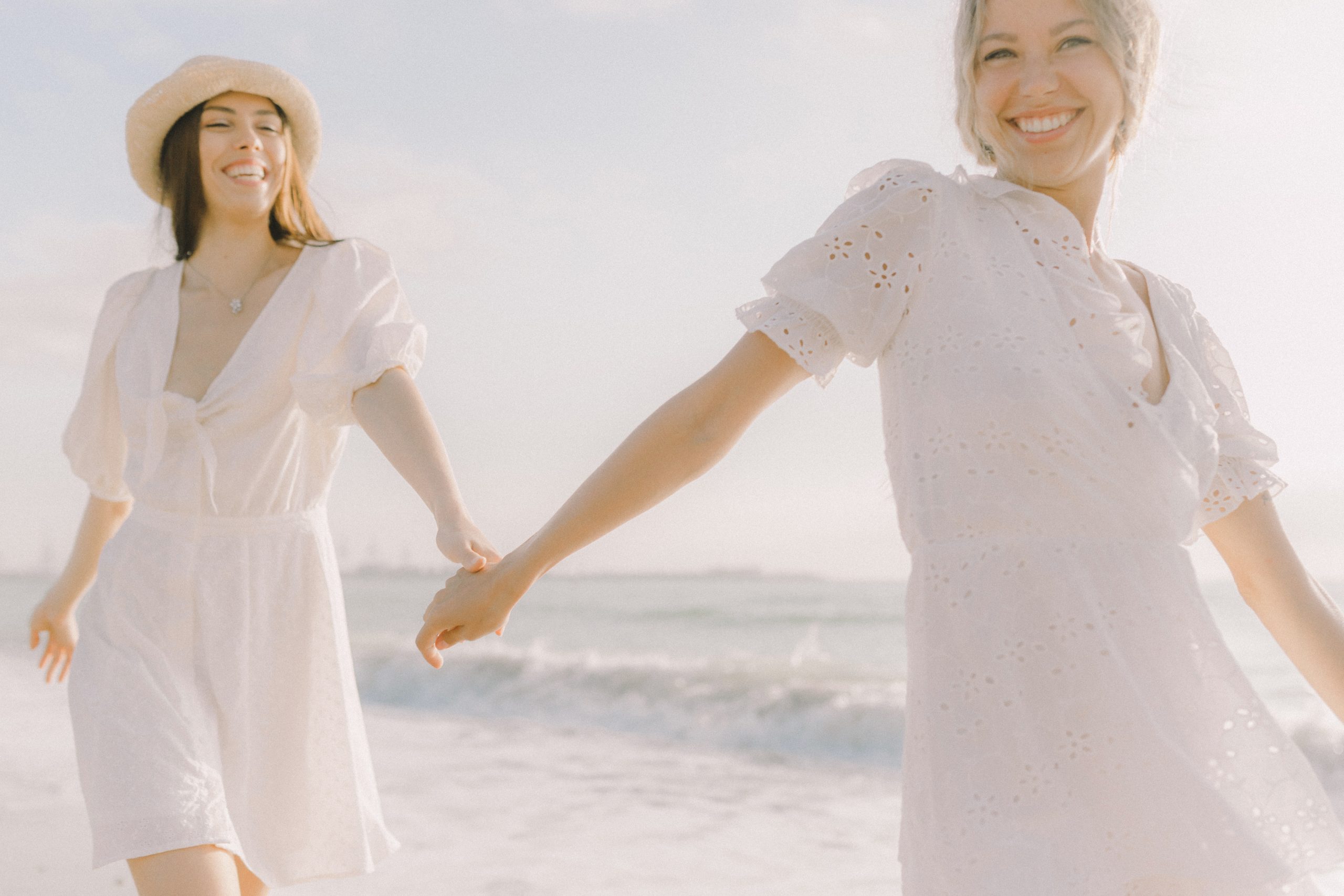 Looking for fashion inspiration? Read on to find out how to compose trendy boho set.
Boho style is associated with freedom, lightness and comfort. Derived from bohemian art, it combines elements of nature, cosmos and western fashion with bright colors and ethnic patterns. It is usually matched with airy fabrics, lace, feathers and precious stones. Boho styles are romantic and emphasise femininity, while at the same time allowing the wearer to remain relaxed and comfortable. Boho outfits are perfect for music festivals, garden parties and beach outings. On the other hand, in a more elegant version, they are a perfect choice for a wedding or a date.
Dress
A boho dress can be a great base for an outfit. The most comfortable models are created from delicate, airy materials: cotton, linen or natural fabric with the addition of guipure. If you are wondering what decoration to choose, remember that now very fashionable are the ties on the back, frills, lace and embroidery. Floral patterns, subtle slits and straps exposing the collarbones are also very popular in boho style. You can freely play with convention, combine different elements and patterns. There is no one universal cut – boho dresses come in mini, midi and maxi variants. They may be fitted or loose. Choose the model that best suits your body type and the occasion for which you are looking for an outfit. Oversize cuts are perfect for informal meetings or pregnant women. You will find a wide selection of boho dresses here: https://lou.pl/pl/menu/sukienki/rodzaj/boho-449.html.
Long skirt
Another closet item which every fan of boho style should have in her closet is long and airy skirt, preferably in neutral color. Carefully chosen can serve for years. It will work both in the hot summer, as well as in autumn, styled with a short sweater and tights. If you plan to buy a maxi skirt, consider a model with a slit, which will subtly emphasize your legs.
Accessories
The boho style draws inspiration from hippie and western fashion. If you are looking for the right accessories, contrast soft and light dresses with black cowboy boots, a knitted cardigan and a wide-brimmed wool hat. Loose skirts can be matched with leather belts with gold or silver buckles to emphasize the waistline. Jewelry will also complement any outfit. These can be garlands, feather earrings, leather bracelets and thongs. Rings with precious stones and necklaces with Aztec decorations will also go well with the boho style.
Main Photo: Nataliya Vaitkevich/pexels.com