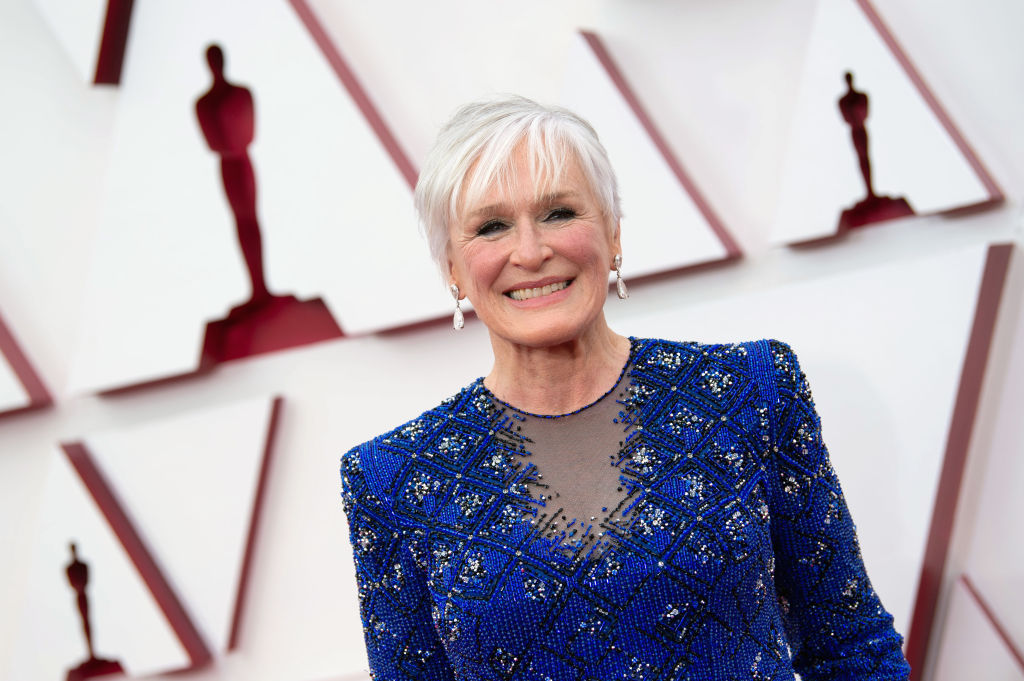 Lookersy.com

>

Inspirations

You need about. 3 min. to read.
Glenn Close as Cruella de Vil: we recall the stylish screen character
With the release of the film "Cruella" there is a renewed interest in this demonic Disney character. It is a perfect opportunity to revisit Glenn Close's role and her unforgettable on-screen stylings.
The adventures of Cruella de Vil, the heroine of the book "101 Dalmatians", have been filmed three times already. First, in 1961, an animated film was made, in 1996 we had a chance to see its actor version (with Glenn Close in the main role), and this year it's time for another film with her participation (this time Cruella was played by Emma Stone), which explains the origin of the famous villain. No matter which movie we are talking about, the style of the main character steals the whole show. Her creations rule the screen and their momentum is breathtaking. Today we take a closer look at the fashion side of the character played by Glenn Close.
It is worth mentioning that Anthony Powell, who already won an Oscar for best costumes at the time, was responsible for the star's styling in "101 Dalmatians". His work on the 1996 hit brought him another nomination for this award.
What distinguishes Cruella de Vil's style?
Cruella de Vil has earned her name as the most stylish villain in all of Hollywood. Glenn Close's styling as the villain conveyed the character's crazy and unpredictable nature. Cruella was all about the effect she would have. She wanted to arouse admiration, fascinate, delight, but also frighten. As in her famous blood-red, glittering, fiery dress, which left an electrifying impression. Her styling reflects her character's penchant for luxury, exaggeration and, of course, extravagance. In all of this, she managed to remain classy while exuding femininity.
Black and White
The black and white hairstyle is certainly one of the most distinctive features of Cruella's look. It was a color combination she adored because it also accompanied her in many of her outfits. One of them was a long dress with a blazer-like top. The fierceness was added by her pointed shoulders and large expressive lapels. In another scene, she wore a zebra fur coat, which also represents this color scheme.
Furs
This type of garment adored by Cruella was undoubtedly the most important styling element for her. After all, her whole sinister plan was based on getting herself a Dalmatian fur coat. Coats always had to be natural, unusually thick and striking
Accessories
Glenn Close's hairstyles in "101 Dalmatians" show an extraordinary attention to detail at every turn. All accessories are impeccably chosen and must draw attention to themselves. Cruella always wore strong makeup, in which red lipstick played the first fiddle. The blood-red color often appeared in her outfits, for example in the form of coat linings or long gloves, for which she had a penchant. In them she usually kept another obligatory accessory, a long cigar box. Cruella de Vil was distinguished by her rich jewelry, such as a huge diamond necklace or pearls that decorated many of her clothes.
Photo by Matt Petit/A.M.P.A.S. via Getty Images