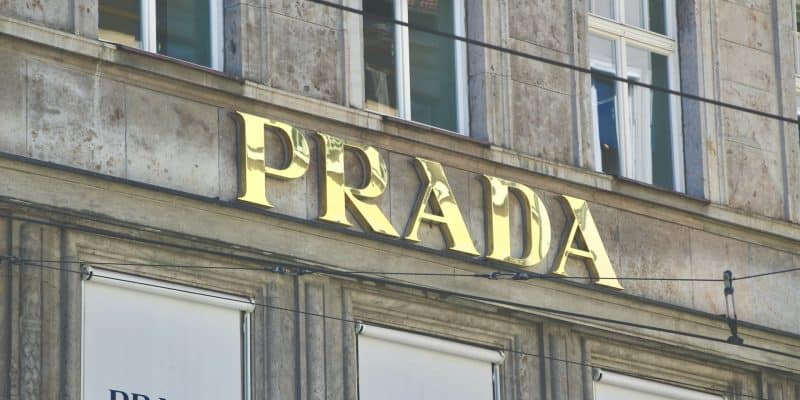 It is thanks to her that the Prada fashion house has spread its wings and become globally recognized. She has made and continues to make extremely accurate decisions. She is a very influential woman. Her stylings have gone down in history. We take a closer look at the designer and businesswoman that is Miuccia Prada. Learn more about her story.
Miuccia Prada – how did she become one of the most important women in the fashion industry?
Miuccia Prada, or rather Maria Bianchi, was born in May 1949 in Milan. She graduated from the local university with a doctorate in political science. She always had a strong character and charisma, and liked to stand out. She took part in student strikes, and after finishing her education she joined the Communist Party.
The woman is the granddaughter of Mario Prada, i.e. the founder of the great fashion house, and at the time simply a boutique of leather goods – bags, trunks and suitcases for the upper classes. In 1978, she inherited the family business and so began her career in fashion.
After seven years, she designed iconic backpacks and then took over the women's fashion department, as it turned out – with great success. Miuccia was very creative and in 1988 released a whole regular line of women's clothing to critical acclaim. Thus she began to build a fashion empire, and the Prada brand gained a reputation and became recognizable not only in Europe, but all over the world. There is no exaggeration in saying that it has become a symbol of luxury Italian fashion.
In addition, in 1993 a menswear collection and a younger Prada line, named after the designer's nickname, Miu Miu, saw the light of day. The brand was intended to be more accessible to the less affluent.
What has Miuccia Prada brought to fashion and what is her style?
Without a doubt, Miuccia Prada is a legend and fashion icon. Although she is not one of the classic beauties, it is difficult to take your eyes off her. Her styling is very original, she willingly combined and continues to combine classic elements of Italian fashion with modern ones. She does not recognize stereotypes in fashion and has always said that fashion is simply to please and through it we express our personality.
Miucia Prada is a designer and visionary, in whose collections we have, among other things, geometric patterns, innovative textures, feathers, deconstructive forms or shoes with a characteristic block heel.
Many of her styles are long remembered. These include, for example, a fuchsia emery dress with bracelets on the sleeves, a lime-neon costume with feathers, a red costume paired with black tights and silver heeled sandals, a transparent pastel dress or a pastel skirt with feathers, a sweater with a heart neckline with a protruding blouse with a high collar and massive flat sole shoes.
main photo: unsplash.com/Stock Birken