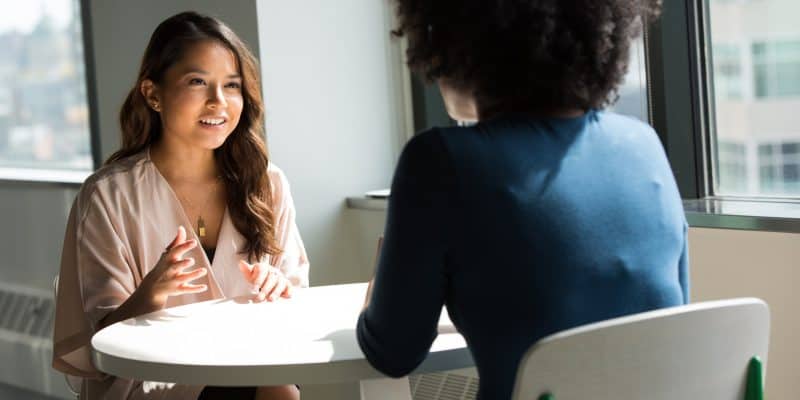 A job interview usually causes a lot of stress and generates a lot of emotions. We worry about how we will perform in front of a potential employer and try to show our best side.
A big role at a recruitment interview is played by clothing. If it's appropriate, you'll score a plus at the start. Read this article and you will learn how to dress for a job interview during hot weather to feel and look good.
Why is styling so important at a job interview?
You have probably heard the saying "As they see you, so they write you". It also applies at a job interview. With the right clothes you are able to make a good first impression. Your styling should convince the recruiter that you care about the job and are a trustworthy employee.
What should you pay attention to when choosing your styling for a job interview?
First of all, you should do a thorough research, so you can find out what the company's dress code is for the position you are applying for. Try to dress elegantly. You will definitely come off better dressed too elegantly than too casual. Also, do away with flashy colors of clothes. It's better to choose those subdued and neutral colors.
How to dress for a job interview on a hot day?
Elegance and comfort can be reconciled. In the summer, it is important to remember that clothing should not cause the body to overheat. Fortunately – job interviews are usually held in air-conditioned rooms. Thus, even if you dress too warm for the weather outside, it should not bother you during the interview itself.
However, it is better to choose airy clothes and made of as natural materials as possible, as artificial ones can increase perspiration. This, in turn, can cause discomfort that can affect your behavior during the conversation, in addition to a bad smell.
When choosing a skirt, remember not to make it too short. After all, this is not going to the beach or meeting a friend, but a formal conversation. Also make sure that the neckline is not too deep, and keep your shoulders covered. Here are some examples of styles you can use when choosing your outfit!
1. Black dress
A classic option that always works well. Choose a simple black dress for a job interview. Remember that it should have covered shoulders and a length before the knee. This way you will be sure to come off well. To go with it, black or beige stilettos will work best.
2. Cigarette pants and a white shirt
This is an ideal option for summer, provided that the pants and shirt are made of natural material. You can confidently choose beige pants and wear beige stilettos with them. This way you will look fashionable and elegant.
3. Pleated skirt and shirt
A black pleated skirt will be great for a job interview. Choose a white shirt to go with it, but preferably not an oversize version, but a fitted one. Black stilettos, but also ballerinas will fit perfectly here. 
main photo: unsplash.com/Christina @ wocintechchat.com