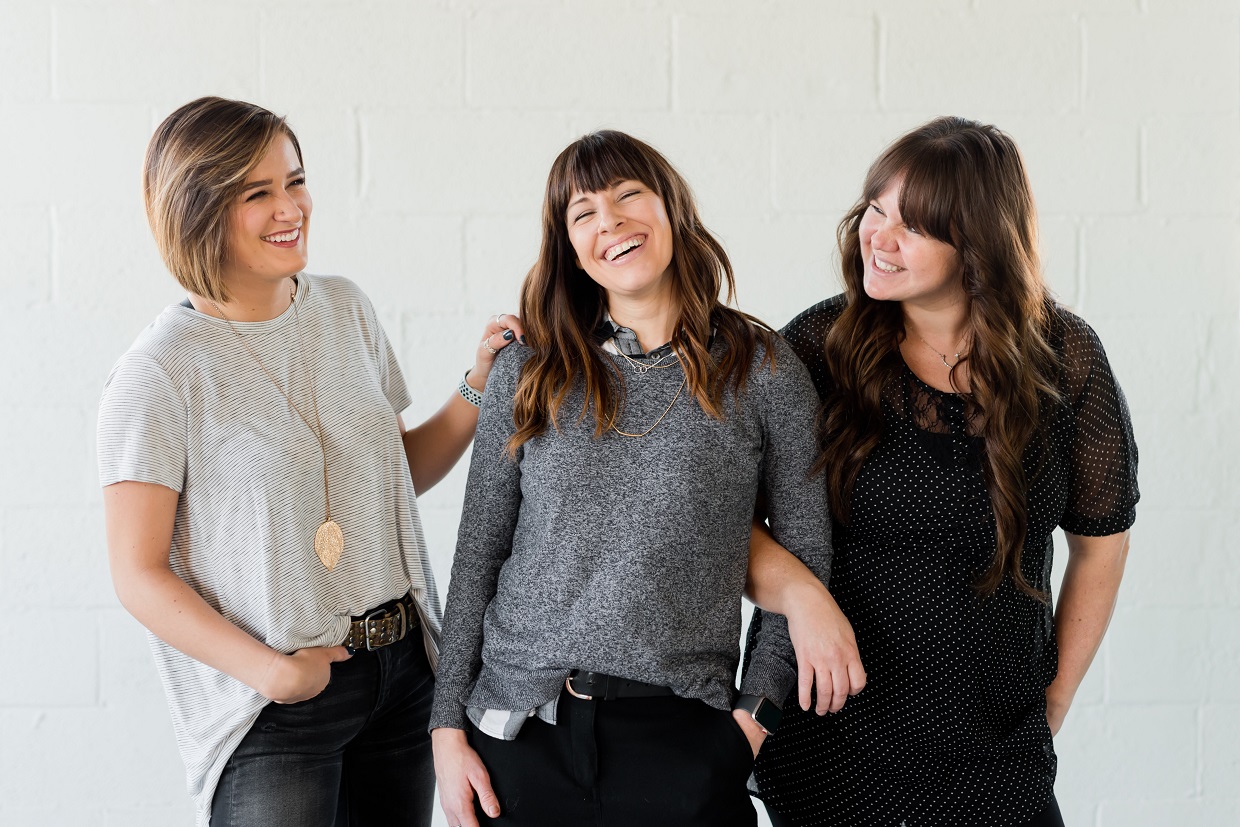 Do you have a perfect hourglass figure, or maybe more like a pear, apple or tube? No matter what your proportions are, you can look perfect if you choose the right cuts, patterns, exposing the assets and hiding the flaws. Do you know what type of figure you are and what you look best in? Read on and soon you will clear all your doubts and you will easily choose outfits that emphasize your figure
The Apple Type
Do you think you have practically no waist when you look in the mirror? This is the most characteristic feature of women with an apple shape. The weight of your figure will be centered around your chest and abdomen. How to create fashionable outfits that give you confidence?
Wear flared pants and don't be afraid to try on bell-bottoms, which have recently made a comeback. You will find a wide range of flared models on ubierzsie.com. For you there are airy tunics and long shirts, as well as all blouses with trapezoidal or straight cut. Do you prefer dresses? Wear solid models or those with small patterns, which will make you feel ultra-feminine. Steer clear of low-cut, frilly and flared styles.
Inverted triangle
Do you have massive shoulders and feel like you could easily compete with men in terms of shoulder width? Your figure type is an inverted triangle and is dominated by the upper body. What styles are key to your success?
Wear pants with a longer jacket, which is perfect for hips that are too narrow. If you are a fan of original patterns, be sure to check out the range of products by Liu-Jo. There are kimono blouses and shirts with butterfly sleeves for you. If you like elegant styling, try loose pants or dresses that expose your legs. Want to dress up for a wild night out? Wear a dress with frills or a princess skirt
Pear shape
Pears are the opposite of apples, so if you've always been concerned about your hips and thighs being too big for your body, it's time to fix that with the right clothes. What to wear
Priority will be given to widening your upper body, so compose your outfits based on A-line dresses with embellishments on the shoulders or blouses and shirts of similar cut. If you prefer skirts, wear knee-length models to elongate your silhouette a bit. For fans of strong colors, we recommend colorful skirts by Pinko. Avoid tight pants and skirts, as well as clothing in intense colors below the waist.
Rectangle figure
Women who have a rectangle figure dream of a narrow waist, with a larger bust and hips, because their figure just seems boyish. This is a common type in athletic people who, despite boasting a flat stomach, don't look very feminine. How to fix it?
Go for patterned, colourful outfits, preferably with lots of accessories around the hips and bust to give you an extra boost. You'll look phenomenal in ruffle skirts and princes. What to avoid? Garments without a waistline, with a straight cut and 3/4 length.
Hourglass figure
The hourglass figure is considered to be the ideal female body type. It is recognisable by its round hips and bust and a wasp waist. How do you play up your assets?
Wear tight-fitting skirts and dresses that perfectly accentuate your figure. Prefer pants? Style yours with skin-tight jeans, which may have a wider leg if they have a higher rise. For everyday, you will look beautiful in short tops, fitted blouses, especially with a V or boat neckline.
Main photo: Adam Winger/unsplash.com