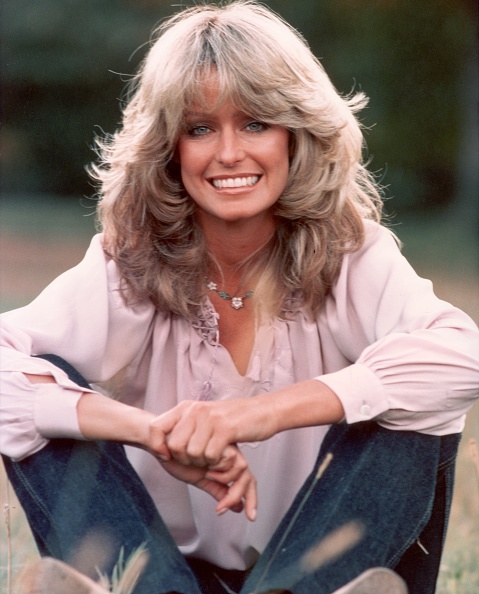 Lookersy.com

>

Icons

You need about. 3 min. to read.
Farrah Fawcett – what was the style of the unforgettable star of the 1970s?
The search for inspiration from which to draw to achieve extraordinary style should begin with world-class celebrities. It is certainly worth getting to know the profile of one of the sex symbols of the 1970s, Farrah Fawcett.
Who was Farrah Fawcett?
Stars who won the hearts of the masses of viewers, did not come only from the great film productions. No less popularity also characterizes the stars of the small screen. It was no different in the case of Farrah Fawcett, a blonde beauty who became a veritable sex symbol in the 1970s. Although she began as a model, she gained the opportunity to play one of Charlie's Angels. As the series grew in popularity, the actresses gained an overwhelming amount of fame. At this point, it was Farrah who showed high prudence and, in order to avoid growing into one role, she gave it up after the first season, but fans did not lose her forever. The actress continued to appear in the series occasionally, and during this time she made attempts to appear in other productions. Here, however, she did not achieve great success. Finally, the star died of cancer in 2009.
What distinguished Farrah Fawcett's style?
Farrah Fawcett was known for her unique style, which made her a style icon already after the story with Charlie's Angels. No wonder. After all, her heavily tanned, athletic physique was truly phenomenal. Add to that her hairstyle, which was thick blonde waves turned outward, and a closet of clothes dominated by denim, and you have an icon admired and emulated by thousands of women around the world. This actress was known for, but not limited to, showing up in styles that were perfect for the tennis court as a model. Farrah Fawcett was known for her casual approach to dressing, so it was no surprise to see her sporting normcore looks so often
Her feminine style was a counterbalance to the boho style that dominated in the 1970s. With the emergence of Farrah, women gained a unique object to emulate. Fawcett's sporty enthusiasm was seen in many photo shoots. Certainly, among the most memorable images is the combination of bell-bottom jeans, a red sweatshirt and cortezes, and a skateboard. This vision has permanently written in the annals of fashion history. Nowadays, the style of the 70s reigns on the streets, so you can once again reach for navy blue bell-bottom jeans, as well as cashmere sweaters with a heart neckline, which were so well promoted by Farrah Fawcett.
The unforgettable Charlie's Angels!
Charlie's Angels was a series that broke records for popularity. This series, which aired from 1976 to 1980, contributed to the fact that Farrah Fawcett was considered the hottest star. Although she was accompanied on stage by the beautiful Kate Jackson and Jaclyn Smith, it was Farrah who contributed most to the growing popularity of the series. Her presence on the set made the hearts of not only men but also women beat faster. No other departure from the series could have hurt as much as Farrah's decision. Anyone who has watched the series is well aware of how gorgeous she looked on screen. Her distinctive platinum-coloured hair was streaked outwards in strands. Her long side-swept fringe was copied by women for years and decades. One-piece bathing suits, for which Farrah was also known, have recently come back into favor.