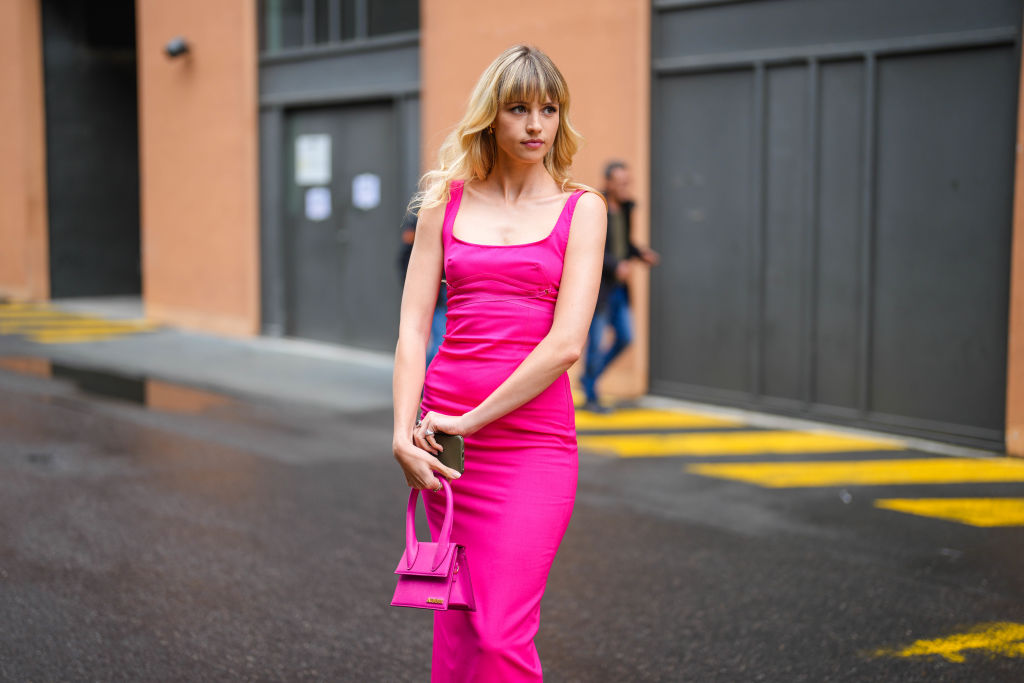 Underwear is an element of clothing, which is not visible from the outside. We often neglect its proper selection, which translates into the final appearance of styling. What should be taken into account when choosing underwear and how to wear it to look feminine?
During online shopping, in which we choose lingerie, we must follow the appropriate rules. The market offers us a wide range of bras or slimming underwear. The most important thing is to know what effect we want to achieve and fit the clothes to the shape of our figure. We care that it was, above all, comfortable and phenomenal
How to choose a bra?
We have a choice of different models of bras, so you will surely find something for yourself. Brands compete in inventing new solutions, to best combine comfort and exclusive look. A bra is supposed to keep your breasts in check, no matter what cup you wear. It has to stabilize breasts and prevent their uncontrolled movement. In well-fitted underwear, no "rolls" will form under the seam of the bra. If whalebones dig into your skin, or the bra presses in some place on your body, it is worth considering exchanging the bra
A common mistake made by Polish women is wearing the wrong size of bra. The most popular size is 75 B, where women often treat it as the right choice for everyone. It is important to know the exact size of your bust, measure its circumference, to avoid the situation, in which the underwear will be mismatched. Too big bra will not form our shapely breasts, and you will want to solve the problem by shortening the straps. A bra in such a situation does not support breasts and in the end is too high. Problems are not difficult to occur; back and neck pains are caused by bad distribution of breast weight. And wearing a cup that is too small is associated with chest pain and possible breasts chafing. Extreme situations include cysts and lesions caused by too much pressure.
Your breasts will be professionally measured by a bra fitter. You can, of course, do it yourself and use the online calculator to find out what size is right for you.
Types of bras
If your work requires elegant business-style attire and you often reach for a white shirt, choose a flesh-colored bra. It will be a mistake to put on a dark bra or a white bra. Even a white bra will be visible under the blouse! The best solution will be a bra in écru, light pastel pink or a color suitable for your beauty type. This is where simple models without visible lace stitching or decorative straps come to your rescue. The solution is plain fabric and straight straps. Make sure that the bra does not go above your blouse, it looks unsightly. Also, do not wear a bra of a distinct color with a white outfit.
Outside of work you may decide for a bolder look. A lacy bodysuit paired with a high-waisted skirt will look flirtatious and feminine. Make sure that every single piece of your outfit looks good without any threads, holes or labels sticking out
Bralettes are also very popular. These are special bras, made without underwire, which focus on comfort. Apart from comfort, they look beautiful with semi-transparent blouses. This is a good option for owners of small and medium-sized breasts. Women with larger cup sizes may feel uncomfortable in this type of lingerie. It is possible that the bralette will not hold your breasts in place and will cause back pain and back problems again. It all depends on the model you decide on
Your bust will be effectively lifted by lingerie of the "bardot" type. Ideal for creations with a deep neckline, it exposes a little more bust. Push-up used in a bra will give a nice shape to your breasts and will hold them. The most common model is the strapless one, and it is held firmly in place thanks to silicone straps sewn inside. By choosing this type of bra, you can confidently expose your back, without worrying about protruding straps. Bardot is a good choice for small breasts. It is important to choose the right model to prevent the bra from slipping off
Types of lingerie
It is also problematic to choose underwear in such a way that it does not show through. It is advisable to wear high-waisted underwear. Panties are ideal when you want to model your figure for a dress like "little black". A proposition for women who want to hide imperfections and feel sexy at the same time. Panties of this type are characterized by a firm adhesion to the body, clearly outlining the waist. Opt for seamless models to minimize the visibility of underwear under clothes.
Next to regular high-waisted underwear is slimming underwear. It is the one designed for women who want to hide figure flaws. It adheres to the body much more closely than regular underwear, although this one is also characterized by a high waist. It is the best solution to tight pants, a suit or an outfit for a wedding.