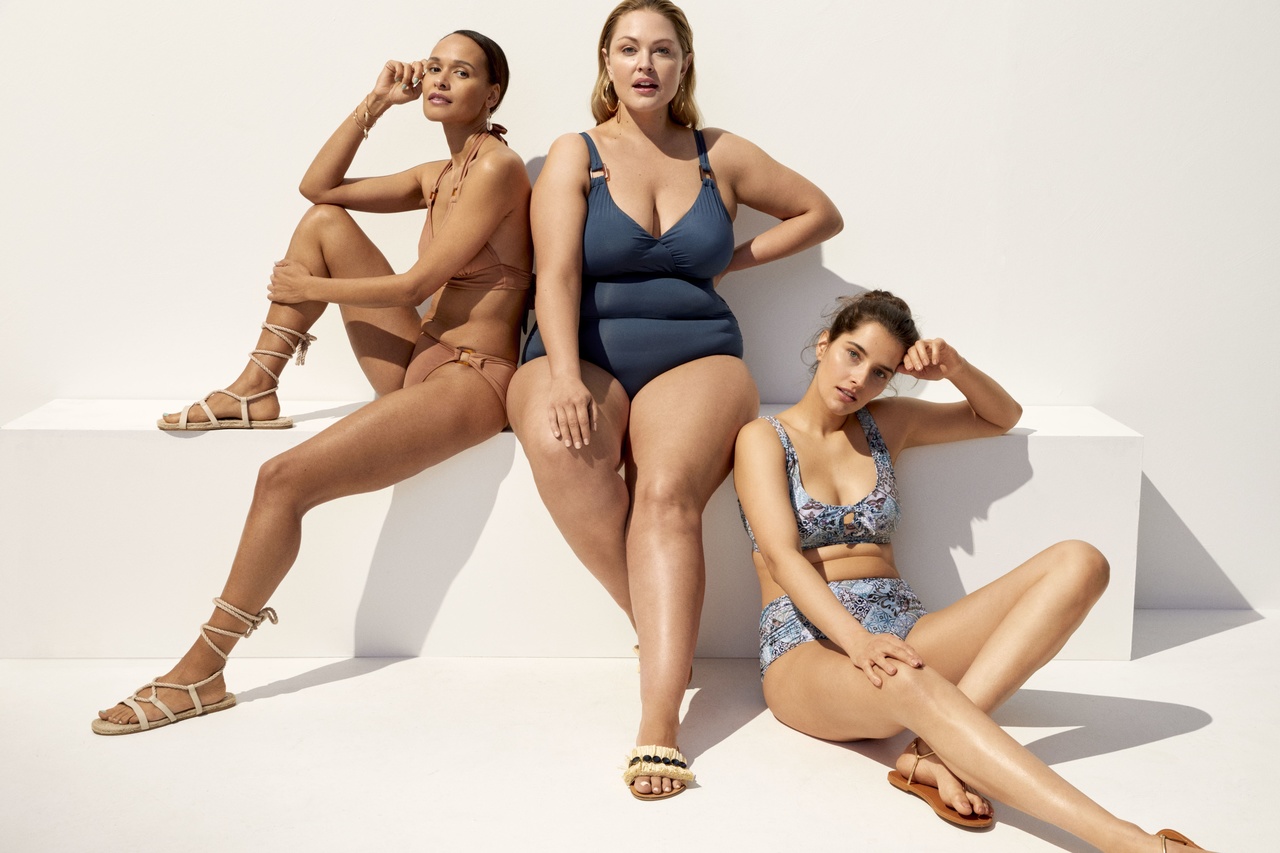 There is probably no woman who would not have at least one pair of jeans in her closet. No wonder, after all they are one of the most versatile pants. They work great every day when matched with a T-shirt, as well as for work when matched with a formal shirt. However, to be able to enjoy them fully it is worth knowing which model to choose to your figure, therefore today's article is fully dedicated to the selection of jeans for women of pear shape
What shape is a pear?
Women with pear shape usually have wide hips, round buttocks and narrow shoulders. Their problems usually include the fact that the upper part of their clothing is a different, smaller size than the lower one. However, this does not mean anything bad and demonizing this type of figure is completely incomprehensible. After all, is there anything sexier than a full, emphasized bottom and a narrow, clearly marked waist, characteristic for this type of figure? Therefore, instead of hiding it at all costs, it is worth choosing the right jeans, which will emphasise all assets of this figure type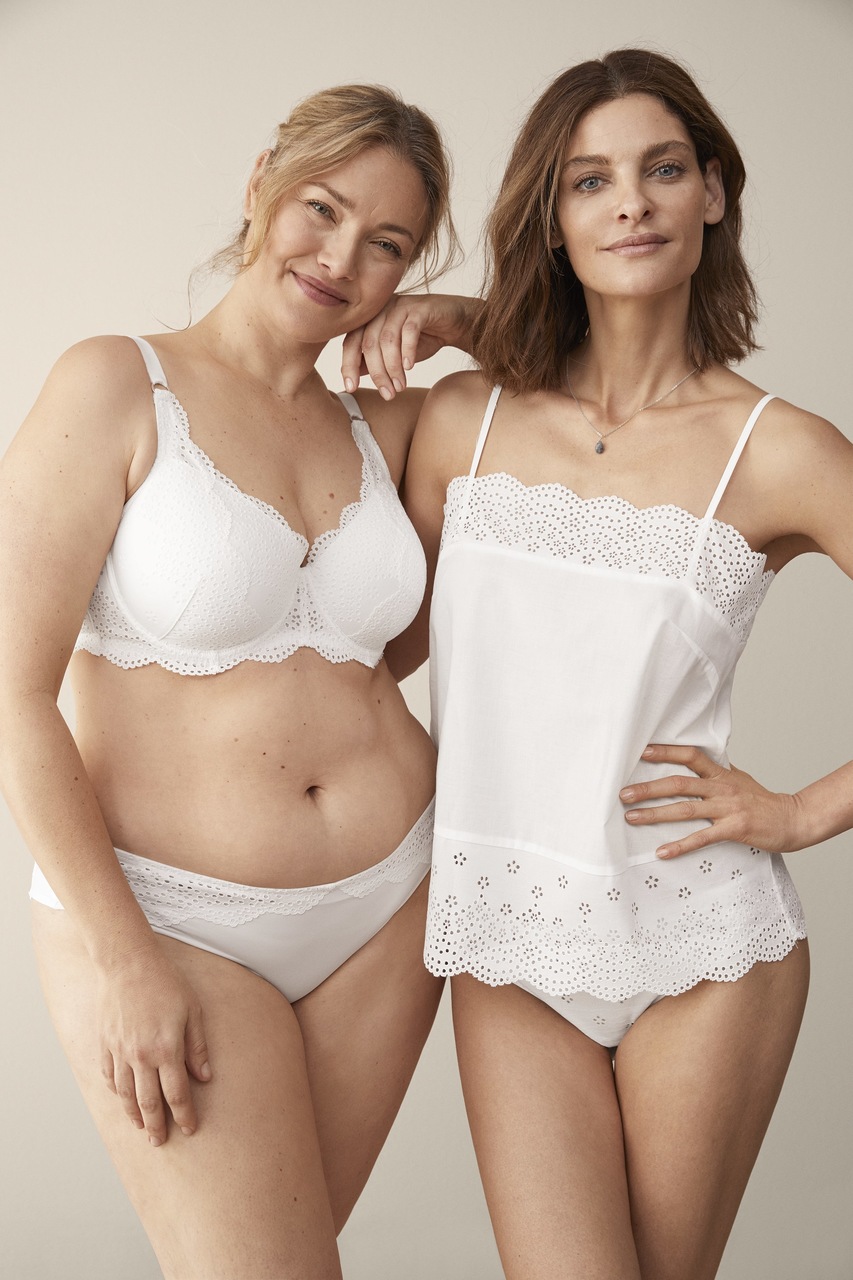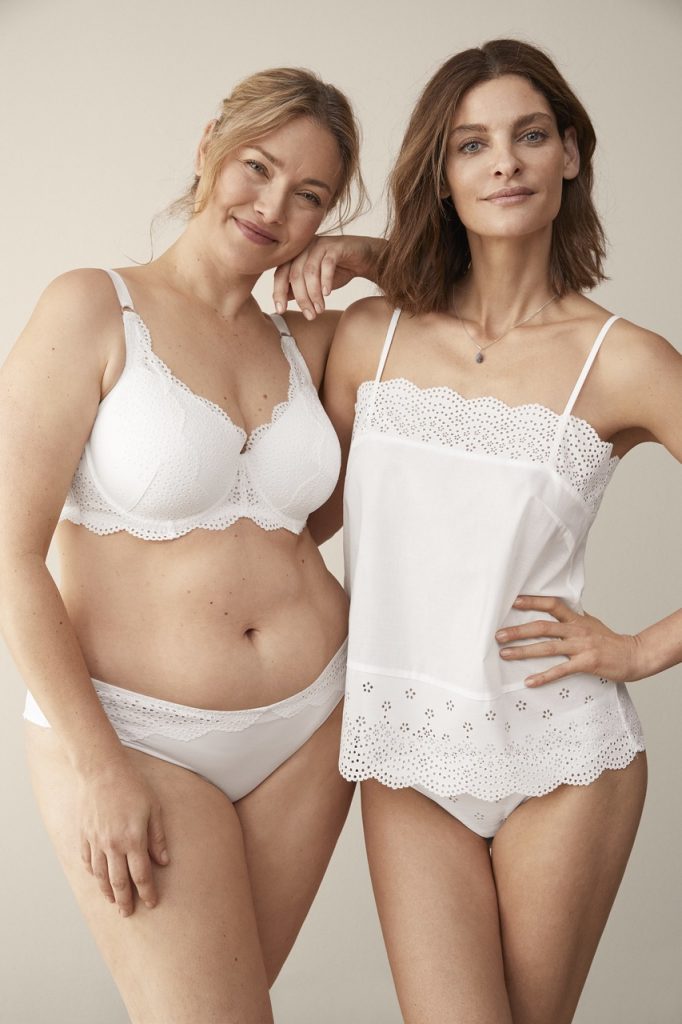 Which jeans for a pear shape?
When choosing jeans for pear-shaped figure, remember about one basic rule – they should not draw attention to the buttocks and hips, nor optically enlarge them. Therefore, the best jeans in this case are those with high waist, which additionally emphasize flat stomach and narrow waist, and at the same time are maximally comfortable. Pear-shaped women can also afford to wear straight-cut jeans, which optically even out the proportions of the figure and draw attention away from hips, while nicely emphasizing buttocks, especially if combined with high-heeled shoes. Moreover, few women look as good in bell-bottoms as those with a pear figure. However, when choosing them in stores, make sure that their legs do not hug the thighs too much
Pockets also matter
It is not a well-known fact that pockets in jeans can shape the figure. That is why pear-shaped women should bet on jeans, which back pockets are not too far from each other, because they might emphasize buttocks unnecessarily. Also small pockets or protruding pockets with buttons will not look very good on such figure
What jeans should I categorically avoid?
Women with a pear-shaped figure should first of all avoid all types of jeans cuts, which have tapered legs. Therefore, tubes, carrots or boyfriends are not the best choice for them. Low-rise jeans are also models, which will disadvantageously divide the silhouette and draw attention to the hips, enlarging them optically, so it is best to bet on classic models with a slightly higher top
What about color?
Knowing what cuts of jeans to choose, and which ones to avoid, in order to look good with this type of figure, it is also worth to pay attention to their shade. In short, classic is the best choice. The best jeans colors for pears are dark navy blue, black and classic navy blue. However, you should avoid bright shades of pants and those with marbled pattern. It is also important for this type of figure that the jeans do not have any rips or whitening, especially on the thighs, as they will attract unnecessary attention
To sum up, the owners of pear-shape figure do not have to resign from wearing jeans in their closet. On the contrary, they should bet on models that emphasize their figure's assets. What is more, it should be remembered that the above advice are only suggestions, and each woman can wear jeans in which she feels the most comfortable and attractive