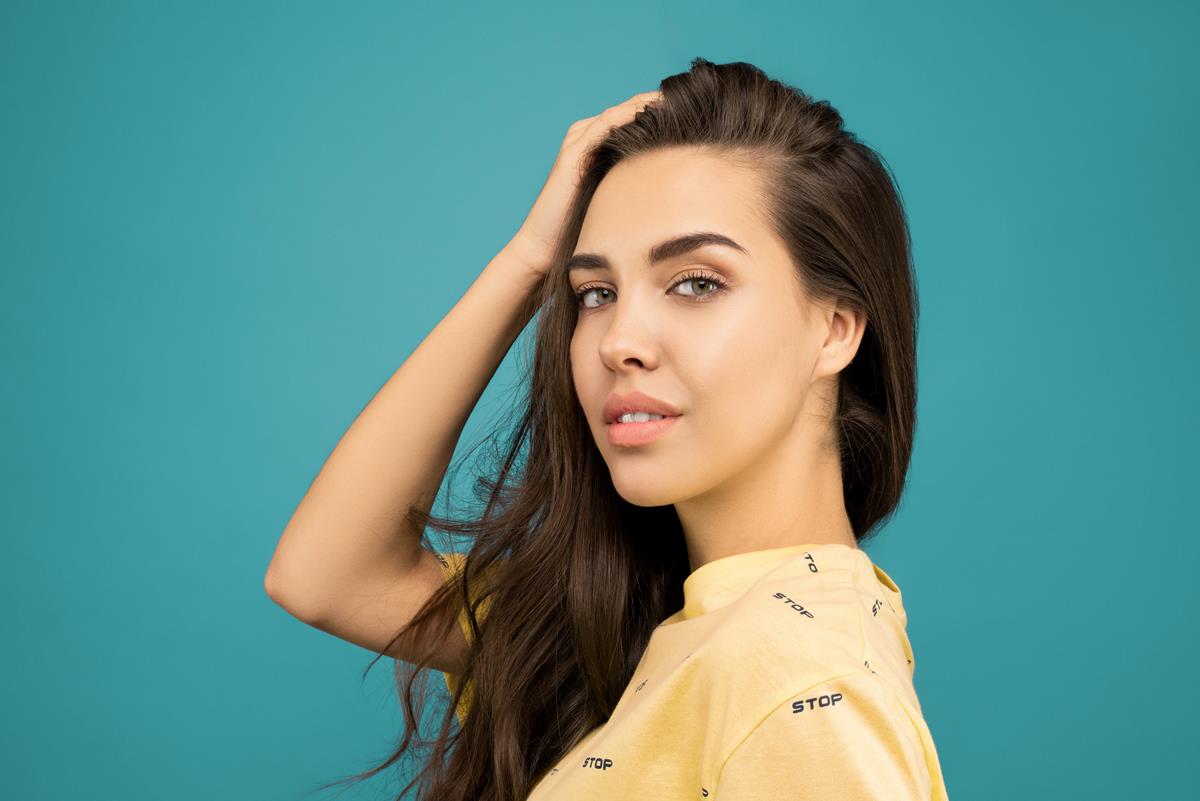 Lookersy.com

>

Beauty

You need about. 4 min. to read.
How to take care of your skin in autumn? Learn some effective tricks!
After the summer, the skin usually becomes dry. Often its deteriorated condition is the result of too much exposure to the sun. Fortunately, sun-stressed skin can be helped. How to take care of your skin in the fall? Learn about effective tricks!
Skin is affected by every season of the year. It is true that during the warmer months its condition improves, but this is a temporary state, because the imperfections are visible in the autumn. Therefore, it is worth taking care of proper skin care, regenerate it after the summer heat and prepare for colder days
Discover 5 effective tricks of the autumn skin care routine that will make your complexion radiant and healthy again!
Exfoliate your skin in autumn
Peeling is a home treatment that will perfectly cleanse sun-weary skin, so don't be afraid to use it right after returning from an exotic vacation. Most women want to maintain their chocolate tan as long as possible, but avoiding exfoliation is not a wise decision. Don't forget that after a few days the skin begins to peel on its own, resulting in an uneven tan. What's worse, the rays emitted by the solarium dry out the skin more. Peeling not only helps the skin to regenerate, but also stimulates its microcirculation, and this affects its better nutrition and prevents the appearance of inflammation. When it comes to cleansing the whole body, it is best to scrub once a week.
Take care of proper hydration
When autumn comes and it is getting colder outside, it is necessary to take care of proper skin hydration. In the summer we use moisturizers too, but their formula is light, in the fall we should reach for something a bit heavier. A good moisturizing option is also the use of face lotion or oil. Once you've applied the cosmetic, you can then apply a lightweight cream to your face and entire body to boost hydration.
Take care of skin regeneration
How to regenerate the skin depends on its type. If we have sensitive skin or during the summer it suffered a sunburn, then at the beginning we should avoid strong exfoliation, and instead allocate time for seasonal regeneration. What should we do? We need to stock up on products with a soothing and rebuilding effect. It is always a good idea to read the ingredients of a given cosmetic and choose those that contain repairing ingredients, such as plant oils and cholesterol. Alternatively, we can reach for anti-inflammatory elements, such as green tea extract, which improves blood circulation and strengthens blood vessels. It is recommended as an ingredient in sunscreen and after-sun cosmetics
Introduce active substances into your skin care
Vitamin C, retinol or glycolic acid are active ingredients in skin care and have a beneficial effect on the skin. Vitamin C is primarily an ingredient with rejuvenating properties. It also acts as an antioxidant, because it inhibits the action of harmful free radicals, the main culprits responsible for skin aging. Glycolic acid is the most commonly used acid in cosmetology, which has many beneficial properties. It is responsible for delicate exfoliation of the epidermis, rejuvenates and brightens discolorations. And retinol is a vitamin derivative, now it has become a popular cosmetic substance. What is its effect? It is mainly used to treat acne lesions and skin discoloration.
Home spa as S.O.S. for your skin
Homemade compresses are perfect for tired and weakened skin. How do you make a compress? Apply a slightly thicker layer of a special body mask and wrap your body in transparent foil and leave it for a few minutes. Then remove the foil and massage the rest of the preparation into the skin. You can also get soothing effects if you apply a thicker layer of the lotion and for a few minutes walk around the house in your underwear only. Thanks to this our skin will be able to freely absorb as much preparation as it needs