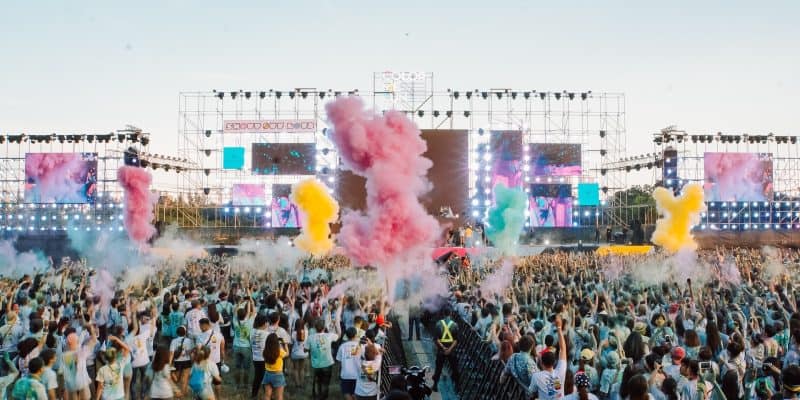 The festival season is in full swing, so you can find originally dressed people on the streets heading to concerts. Do you know what festival fashion looks like? It is something unpredictable, but there are constant elements that will always work. From this article, you will learn how to dress for a festival and how to feel the festival vibe on a daily basis through styling.
Dress
Wondering if a dress will be appropriate for a festival? Of course! This is the most common choice of festival women. You will get in the mood by wearing a boho dress. You can wear this kind of styling on a daily basis, of course. However, what is boho? For some it will be patterns and tassels, and for others it will be lace and openwork creations. In fact, this style combines one with the other! You can wear a white floral dress to a concert and every day, you will look beautiful and stylish!
Cowboy boots
Comfortable and glamorous boots are the domain of festivals. Because which of us wouldn't want to have shoes that stand out but are comfortable during concerts? Often the choice falls on cowboy boots. These boots, associated with the Wild West, usually have interesting patterns and stitching. They will be ideal for denim boots, shorts, but also dresses. In everyday fashion you can also use them if you like this style.
Accessories
Every festival styling should be complemented by accessories and jewelry. Just don't go overboard with the quantity. You probably know that festival goers like to cover their face with crystals, get fake tattoos and sprinkle themselves with glitter. Jewelry also plays a huge role. The big and visible ones will work great. Combine several models and you'll look really festival-ready!
Denim jacket
Festivals are usually held outdoors, so you need to take care of covering yourself on chilly evenings. For this purpose, a denim jacket will be perfect. It can not be missed in festival fashion and everyday fashion. It comes back into fashion every season. For the festival you can wear the vintage ones that linger in our mothers' closets, but also the modern ones. Denim jacket will go well with any festival styling.
Belt
When creating a festival styling, remember to take care of the details. Each element of it can make it more edgy and give it a festival vibe. So it's a good idea to wear a belt for this type of styling. You can thread it through the loops of your pants, but also attach it to your dress. In stores there is a very large selection of different models of belts. For festival styling, the best are those with large metal buckles.
Scarf
The neckerchief is another item of clothing associated with the festival. You can wear it on your forehead or braided or both. The neckerchief can also be used as a handbag decoration and a bracelet replacement.
main photo: unsplash.com/Tony Pham