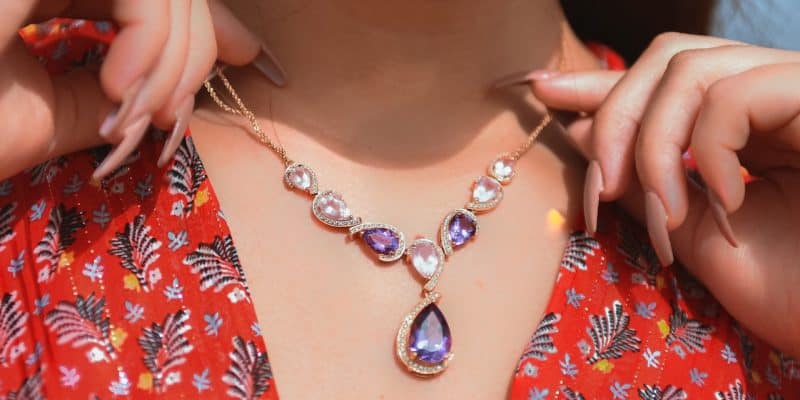 Lookersy.com

>

Style lessons

You need about. 3 min. to read.
Everyday Elegance: How to Incorporate Fashion Jewellry Into Your Look
Elegant jewellery can take your look from drab to fab in seconds, whether you're dressing up or dressing down. However, since most women don't feel comfortable wearing anything but the classic diamond studs, pearl necklaces and gold hoops fashion jewellery gets little attention. But you shouldn't dismiss the fun of fashion jewellery simply because you don't want to wear it out on the town. Here are some quick tips on how to incorporate fashion jewelry into your everyday look
Choose Pieces That Reflect Your Personal Style
Fashion jewellery is a great way to add some flair and sophistication to your everyday look. It can be worn in many different ways, but always with an air of class and elegance. Here are some tips for incorporating fashion jewellery into your everyday look in three simple steps.
1) Wear them as staples rather than accessories; this will help them become more ingrained in your wardrobe and give you more versatility when styling outfits.
2) Layer the pieces together or wear them separately based on the occasion and time of day for a variety of looks.
Consider the Outfit as a Whole
Fashion jewellery is a great way to add some flair and style to your everyday look. It's especially important during the winter months when you may need something extra to spice up a basic outfit. These are some of my favourite pieces!
1) A classic pearl necklace looks really elegant with any outfit, but it's especially nice for dressing up with jeans and a t-shirt.
2) The perfect accessory for a more formal look is an open bangle bracelet in gold or silver that matches your attire.
3) Sterling silver earrings are another great choice for day-to-night wear because they can be worn with anything from casual outfits to cocktail dresses!
Balance Between Statement and Simple Pieces
Jewellery is a great way to incorporate fashion into your everyday wear. While statement pieces and bold colours are wonderful, they are not always appropriate for every occasion. Simple pieces allow you to make a statement without overdoing it. The key is to find the right balance between statement pieces and simple pieces that work with your wardrobe and lifestyle.
Have Fun With It!
Elegant and timeless, jewellery is the perfect accessory for any occasion. Whether you are looking for something to dress up as a casual outfit or something to add an elegant touch to a formal ensemble, there is a piece of jewellery out there for you. To help you find your everyday elegance, here are some style tips on how to incorporate different pieces of fashion jewellery into your look!
Main photo: VVS ™/pexels.com