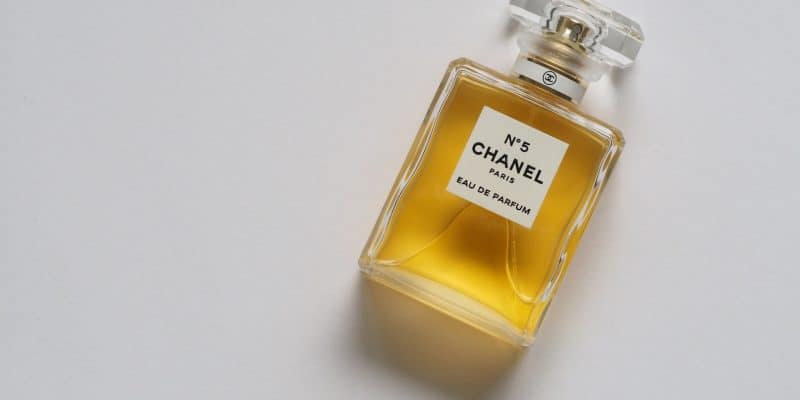 Here is the world's most famous perfume! Everyone has surely heard at least once about the one-of-a-kind Chanel no. 5. Do you know the fascinating story behind them?
A class of its own
They are original, one-of-a-kind and at a certain stage of life virtually every woman wants to have them. That's right, we are talking about the iconic perfume Chanel no. 5. This fragrance impresses everyone who comes into contact with it. Even if the fragrance notes are not to your taste, you'll probably admit that timeless class and elegance are hidden in this flacon. There is a reason why Chanel no. 5 is the best-selling perfume in the world. Find out the fascinating story behind this bottle.
Chanel no. 5 – how were they created?
The world's most famous fragrance was created with the cooperation of no less famous duo. When the designer Coco Chanel met with the popular French perfumer Ernest Beaux, it was known that something amazing must come out of this. Coco Chanel wanted a fragrance that had never been created before, and that's quite a challenge! What was the inspiration? An independent woman with a strong character, of course. Is it possible to create a perfume that perfectly reflects the complex feminine nature that the famous designer undoubtedly had? The perfumer took up the challenge and… succeeded!
He prepared 10 samples, among which Coco chose the one marked with the number 5. And this is where the name of the iconic fragrance comes from. Although flacons of Chanel no. 5 went to the designer's relatives earlier, the official launch of the fragrance took place in 1922. Interestingly, the flacon, which in no way corresponded to the fashion of the time, stirred up quite a controversy!
Chanel no. 5 recipe
So Chanel no. 5 is a perfume with a great history, and on top of that it is a blend of notes that will make any woman feel special. What scents are hidden in the elegant flacon? There are fragrance notes such as lemon, bergamot, neroli, rose, jasmine, lily of the valley, sandalwood and vanilla, among others. So, without a doubt, it is a distinctive fragrance that is difficult to confuse with any other!
Celebrities are eager to choose Chanel!
This timeless fragrance is eagerly chosen by the most famous women in the world. It is enough to mention Marilyn Monroe, who used to say that a few drops of Chanel no. 5 is the only thing she puts on herself to sleep. Nowadays, for example, Vanessa Paradis, Gisele Bundchen or Nicole Kidman are very eager to use them. However, you don't have to be a Hollywood star to get yourself a flacon of Chanel no. 5. It's a luxury worth indulging in!
main photo: unsplash.com/Jess Bailey