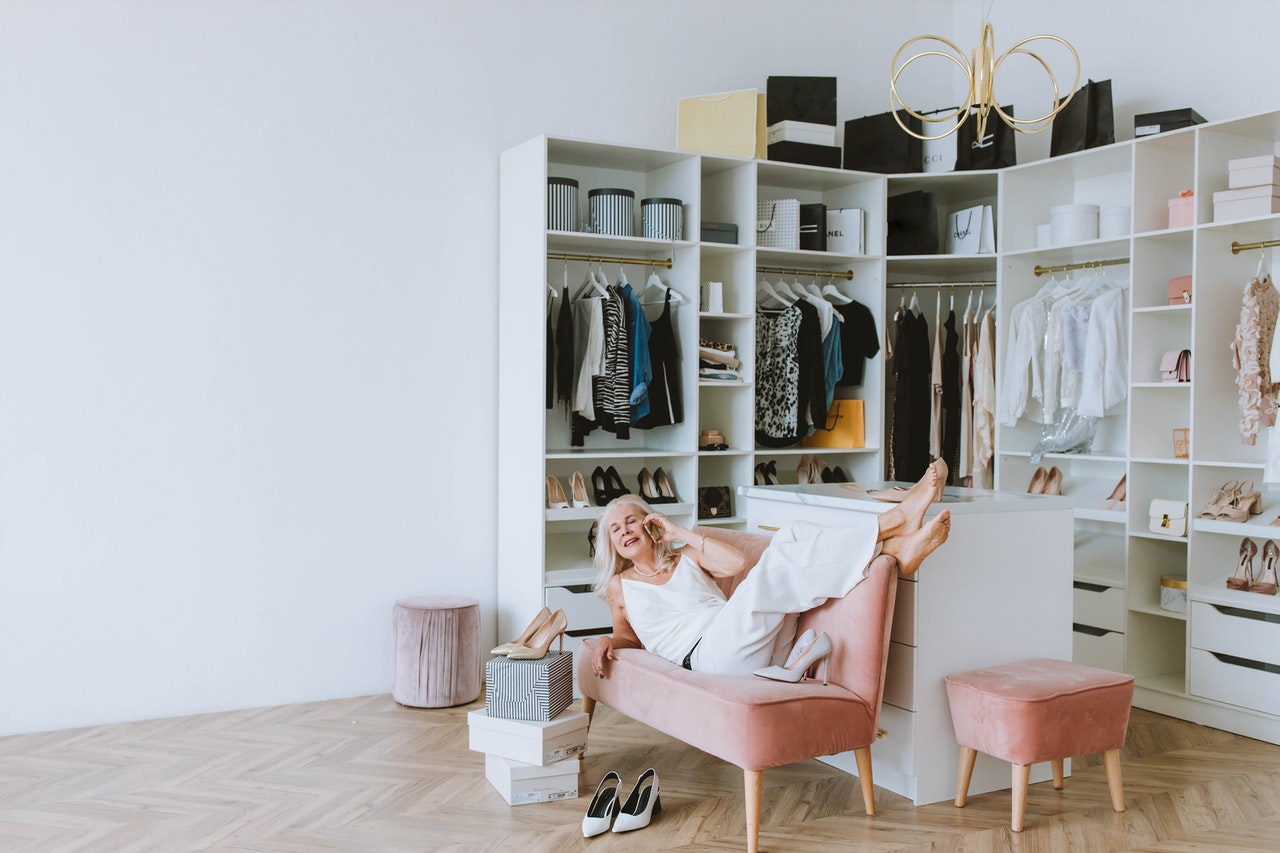 During the teenage years, most girls want to add years to themselves. On the other hand, the older you get, the stronger your desire to look younger. How to find the golden mean? Certainly by being sensible and wearing the right clothes. Unfortunately, both young women and those a little bit older often make one big mistake – they dress inadequately for their age and figure and as a result look much older than they really are.
What clothes and materials not to wear?
In the first place, you should start with the materials. There is a category of forbidden fabrics that no woman should wear. These include
shiny taffeta, which used to be extremely fashionable, it was dressed for proms, communions and larger family celebrations. Currently definitely passe, we recommend to avoid it. It effectively adds years and takes away the style. Taffeta shirts and dresses weigh down the figure and optically add a few extra kilograms,
tweed. Very thick wools, drab colors and patchwork – currently this material is associated with. Although very warm, it has long gone out of fashion. Its sad, bland colors take away the beauty from other clothes, covering them up even more.
Now the time has come for clothes to be discarded from your closet. Some pieces of clothing women put on and don't even think about it. Often it is a blouse they got as a gift, a worn out headgear that was in fashion 5 years ago or a sweater that seemed to be fashionable last season. These small things make women age themselves without even noticing it. What clothes add years to the female sex? We present below
1. Shapeless handbag with long age
A common and convenient choice are elastic handbags without a stiffened bottom. Unfortunately, this is an accessory that adds at least 10 years to your look. It is even worse when the handbag is worn out. It has numerous material scuffs and folds – it simply does not look good. Of course, there are vintage handbags, which look sensational regardless of the year of production and current fashion, but we are not talking about such ones. If you want to look younger, it is recommended to replace your old bag with a new one, with geometrical shape and stiff bottom. It is best if it will be in gray or black color
2. Knitwear and chunky cardigans
A classic sweater in a light color always looks good. As long as it was bought recently and its cut emphasizes the advantages of the figure. However, if it resembles your grandmother's lace tablecloth converted into a sweater, is too large, in addition, in a burnt color, we do not recommend wearing it again. Sweaters and bedspreads that have any kind of see-through, complicated patterns or are simply baggy get old just by their appearance and cut
3. Flared skirts and A-line dresses
These pieces of clothing look old, especially if they are embellished with ruffles, lace, and large patterns. Dresses that are quite narrow at the top and very flared at the bottom look bad. They do not emphasize the silhouette, and additionally widen the hips, making the figure look larger
4. Shirt with jabot
This is the element of clothing which probably everyone remembers from the times of elementary school. On the first of September parents proudly dressed their daughters in a white shirt with a jabot. Although these are nice memories, this part of clothing does not take years away, on the contrary – in adults it is associated with historical clothing. Such a shirt is more likely to be seen in a museum or on the stage of a theater than on a fashion catwalk. If you still have one, we recommend throwing it away as soon as possible
5. Traditional scarf tied under the neck
Woolen scarves look beautiful around the neck and are very fashionable. The same goes for scarves, which are the hit of this season. However, you should be careful not to add years to your appearance. It is best to choose plain scarves in subdued colors, which do not overwhelm the entire outfit. Avoid tying a scarf on your head. Wrap it in your hair or tie it to your bag. You will look classy and fashionable. Scarves with folk patterns should be removed from your closet – they are passé
6. Beret
We associate this headwear with our grandmothers. Berets are back in style and reign at the biggest fashion shows. Fashionistas have fallen in love with them. Although they add years to our appearance and make us look a little older, they look very elegant and dignified. If you like to play with fashion, it's worth a risk!
Main Photo: Anastasia Shuraeva/pexels.com