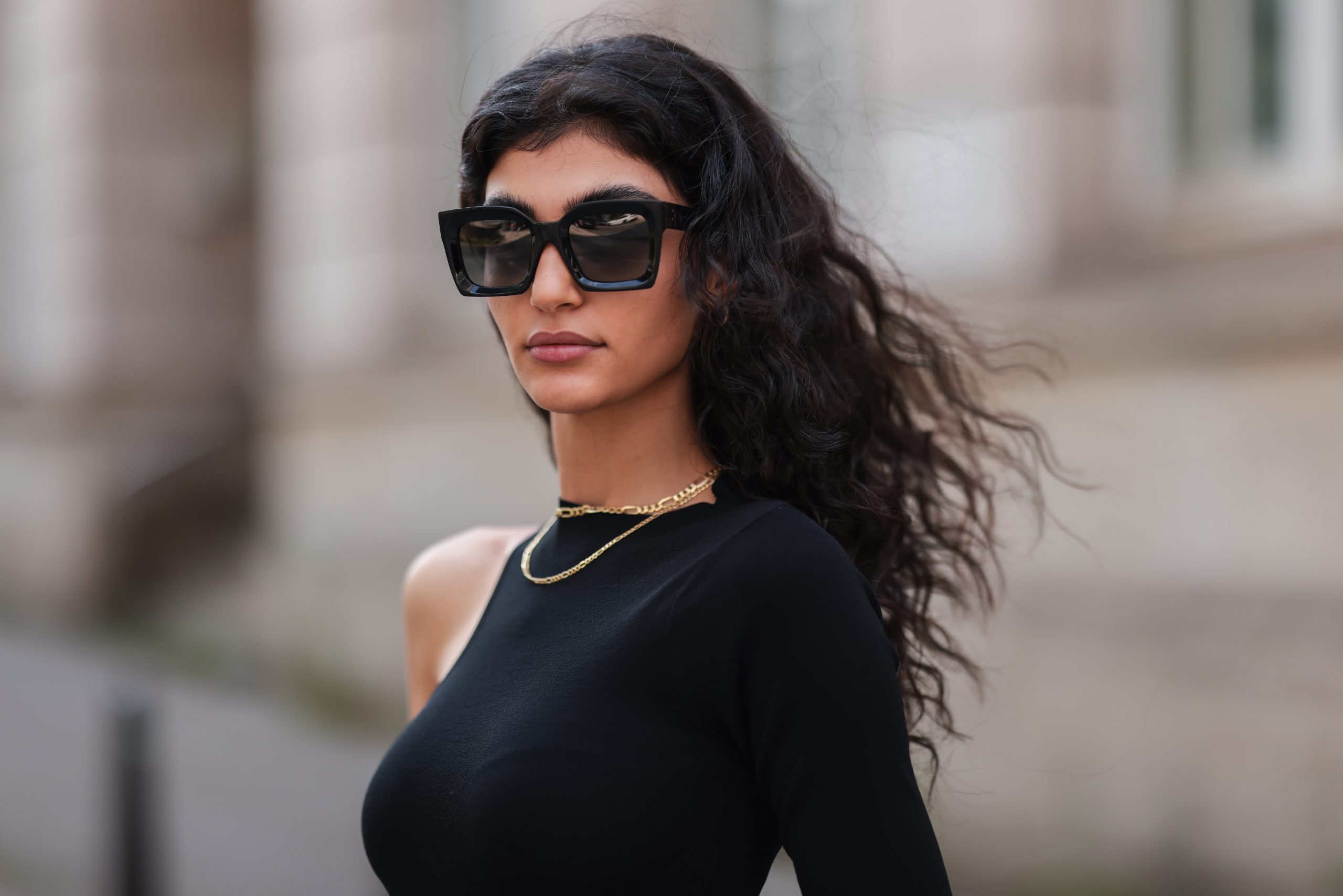 Sunglasses are a very important part of any summer styling, although increasingly we wear them almost all year round. The key to a great look will be choosing glasses that perfectly fit the shape of our face
It turns out that some models will look good on us, and others a little less. So it is worth to know the general rules of choosing sunglasses, so that when shopping we can easily make a good choice.
Currently, we can find a lot of models of sunglasses in stores. It will be both fashionable lenonki or raybans, as well as irregularly shaped frames, which are a hit this season. It's a good idea to limit your decision to models that you look stunning in. Practical tips combined with a sense of style will allow you to choose a sensational accessory that will perfectly complement any look. Stand in front of the mirror and carefully examine the shape of your face, because it determines which sunglasses look best on us. Below, you will find out which models of sunglasses are most suitable to combine with your face shape. This practical guide makes choosing sunglasses for the summer easy
Which sunglasses suit your face shape?
Oval face
Girls who have an oval face should have no problem at all in choosing the perfect sunglasses. Their proportional face makes virtually any model look great on them. Classic and timeless frame shapes like aviators or cat-eyes are therefore a great choice, as well as glasses with sophisticated, often funny shapes. Make sure the nose piece fits snugly on the back of your nose before you buy. Your visual impression is also important, so that a certain model of glasses will give you confidence!
Round face
Ladies who have a round face should be wary of several models of sunglasses. Any style that accentuates the roundness of the face even more will look unfavorable. Maybe it is worth to give up lenons or large frames in favor of sunglasses with a sharper shape. Square, rectangular or timeless models imitating cat-eye will work great here. Ultra-modern glasses with a slightly futuristic look are also a great choice
Square face
Square face should be decorated with accessories, which will give it a slightly softer expression. Therefore frames with slightly rounded edges are best suited for this face shape. Oval sunglasses and cat-eyes are obvious choices
Triangular face
People who have pointy chins should work on making sure that the accessories they choose improve the overall proportions of their face. For this purpose, you can bet on sunglasses, which are characterized by an original design, the so-called pilot. The attractive shape of this model will perfectly fix the harmony between the top and bottom of the face. In this case, it is worth letting go of strongly outlined frames