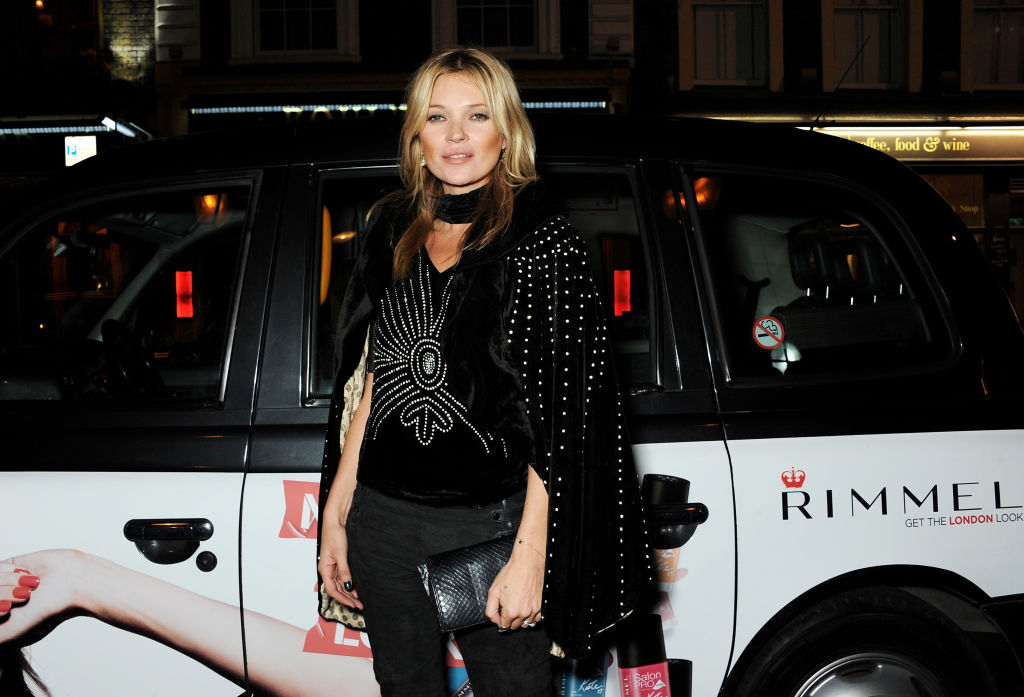 Lookersy.com

>

Icons

You need about. 4 min. to read.
Kate Moss – the scandalist who conquered the fashion world
Kate Moss owes her enduring popularity not only to her appearances in fashion shows but also to her outfits, which have made her one of the most influential style icons and trendsetters for years. It is thanks to her that many controversial styles have entered the fashion world and are worn by thousands of women all over the world. What is Kate Moss's style?
Kate Moss's Most Famous Hairstyles, which have made a big splash in the fashion world
To this day, many fashion stylists are inspired by Kate Moss' outfits from the famous Glastonbury Festival, during which the actress showed an unusual combination of shorts with a Spanish blouse and long wellingtons. It was also then that she could be seen wearing short suit vests over her bare body. What is interesting, this trend decided to refresh in 2020 Anthony Vaccarello – creative director of the fashion house YSL. Kate Moss' contribution to the world of fashion also includes the popularization of classic black jackets, styled in an unusual way.
What is Kate Moss's style?
Born in 1974, Kate Moss loves to play with fashion, and there is nothing strange about that; after all, as a world-famous model whose face has graced the covers of Vogue, she has had to deal with it almost from childhood. As a result, Kate's hairstyles play with proportions, consciously break the established rules, and boldly experiment with accessories to create everyday and formal outfits that have become iconic and trend-setting the world over. As a result, she always looks stunning and captures the attention of the paparazzi as well as the stares of passers-by
5 Secrets of Kate Moss' Unique Style
If you want to create charismatic and daring outfits like Kate Moss does, you should know her 5 secrets, which make sure that every Kate Moss outfit is both fashion-forward and trendy
Striking animal prints
Kate Moss was the first to fall in love with animal print outerwear in the 1990s. This love has not faded even after 30 years. She therefore combines eye-catching spotted, zebra, and snake skin prints with other items of clothing. It is also worth mentioning that animal prints are back in fashion for spring-summer 2021!
Contrast not only in colors
Another rule of thumb for Kate when she composes her outfits is to combine seemingly incompatible items of clothing by contrast. For example, she combines a tight, sexy black dress with high-heeled stilettos and a striking studded rocker jacket for an extremely fashionable and nonchalant look, which is perfectly in line with urban trends
Striking Accessory
Kate Moss's looks are usually based on three different colors or ultra trendy and timeless total looks. You might think that her style is boring and predictable, but you would be wrong. Kate spices up each of her outfits with striking accessories, such as a colorful holographic handbag or a colorful poncho thrown carelessly over her shoulders. This gives the whole outfit a fashionable touch
Ethno and Music-inspired Elements
Kate Moss' closet is also full of oriental and ethnic patterns, which she most often shows in striking dresses and outerwear. There is no denying that the model has a weakness for rock style clothing. That is why she can often be spotted wearing ramp jackets and leather pants. Like every trendsetter, Kate also loves boho style
Trends from the past
Kate's shocking outfits are largely based on retro-style clothes. Often on the red carpet the model shows up in satin dresses, inspired by the 90s, or shiny suits decorated with fake fur, which for many of us would seem kitsch. However, Kate Moss presents them on herself in such a way that the very second day after the event she showed up in them, women all over the world are looking for similar items of clothing to replicate her style
If you, like Kate Moss, want to play with fashion and break the consciously accepted rules, do not be afraid of controversial combinations and opt for classics with unusual accessories!