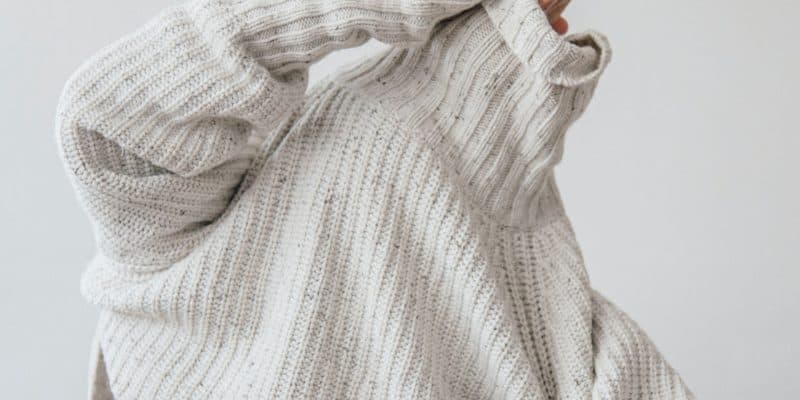 The temperature is starting to drop more and more, and the first falling leaves can be seen outside the windows. This is a sign that autumn has arrived. It's the perfect time to clean out your closet and stock up on new items. Let's take a look at sweaters that will be fashionable in the autumn-winter 2023 season. Which of them will be hits and what is worth paying attention to? Check it out!
Full of patterns and colors
In the coming season you should pay attention to colorful and full of patterns sweaters. They were shown on the runways of brands such as Loewe and Marc Cain. Among them were animal sweaters and Nordic sweaters – these were especially promoted by Ralph Lauren. Such sweaters full of patterns prove that this year's autumn will definitely not be boring. In addition to the many colors and prints, a multitude of cuts also reigns. Sweaters on the catwalks were short, long and asymmetrical.
Glitter everywhere!
If you think that autumn must be boring, you are wrong! Sweaters in metallic colors or enriched with metallic thread will be a hit this season. They perfectly break the dullness of pants or skirt and additionally attract attention. Wearing such a sweater, you are sure that everyone will pay attention to you.
Crochet and knitted sweaters
Sweaters fashionable in the autumn-winter 2022/2023 season are also those knitted or crocheted. This is a result of the growing popularity of crafts and handicrafts. Designers follow this fashion and use the help of knitters. This fashion is organic and very original – it is difficult to repeat the same sweater knitted or crocheted twice.
Sweater vests – this is it!
In the autumn-winter 2022/2023 season, sweater vests will also reign supreme. This is no novelty – such a closet item has already gained popularity in the previous season. This year we will wear those of oversize cut, which we will put on airy, lightweight dresses.
Knitted dresses
Another trend for the coming autumn are knitted dresses. They were already fashionable a year ago! Knitwear is a much-loved material, and women love to wear dresses and suits made from it. Not only do clothes made of knitwear fit the current trends, but they are very warm and comfortable, so you can wear them every day and to work. Just like last season, so will this season – character and confidence will be added to you by dresses made of transparent knitwear.
Everything in nude color
If you are not fond of saturated, intense colors, and you feel and look better in subdued colors, you will feel great in the trends for the current season. Fashionable will be classic, elegant beige in all shades. Both soft, warm shades and cooler ones will look good. 
main photo: unsplash.com/Mukuko Studio