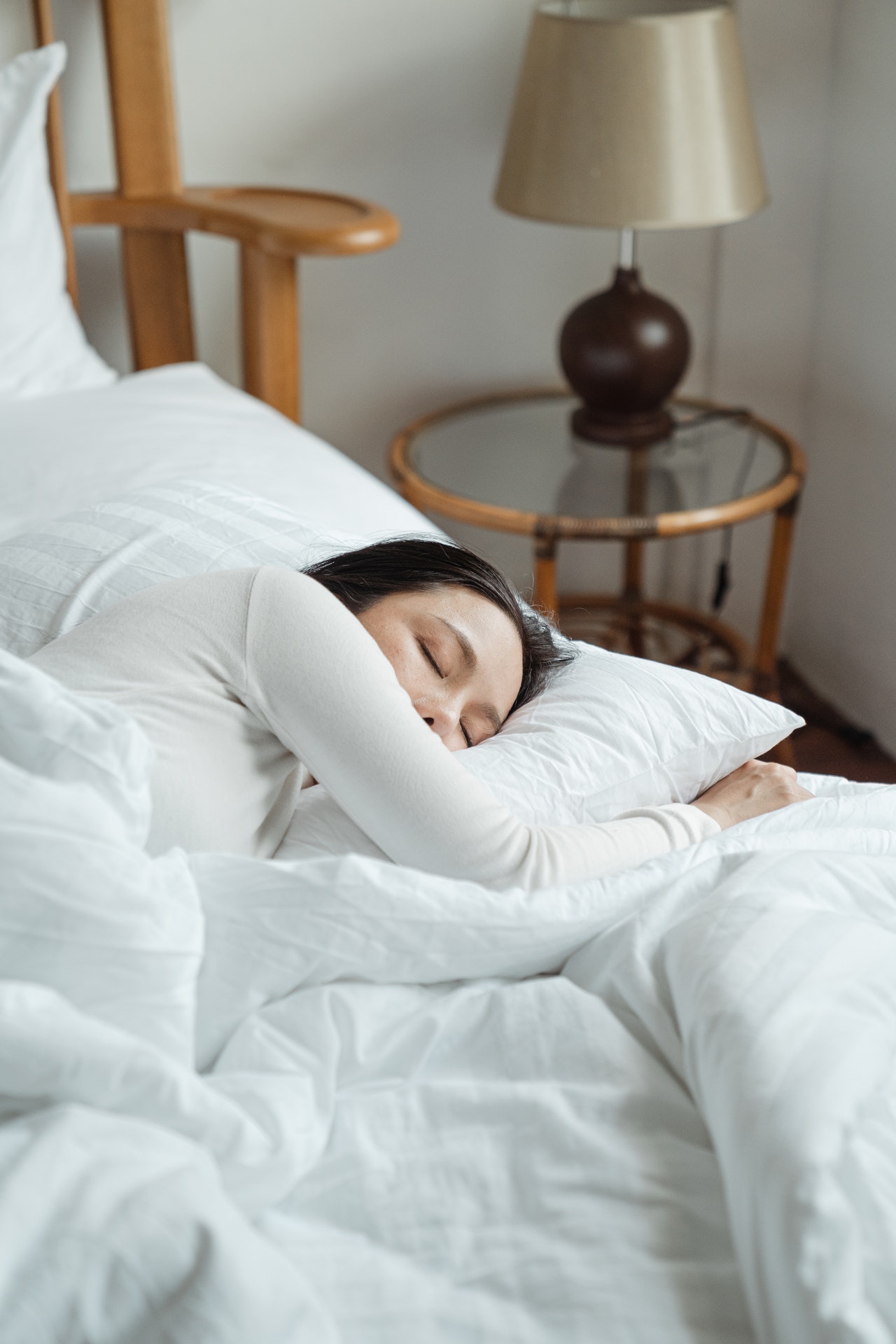 Lookersy.com

>

Beauty

You need about. 4 min. to read.
Creamless nights – is it worth trying this trend?
A new beauty trend has emerged in the beauty world that encourages us to lay off the moisturizers and other products we've been using at night. The idea is quite controversial, as we've been told from all sides how important it is to moisturize your face in the evening
The creator of the new idea is a chemist Dr. Rudolf Hauschka, who also has his own cosmetic brand. According to his knowledge and research, the skin should be able to deal with dryness, imperfections or excessive sebum on its own. Taking breaks from moisturizers is supposed to help the complexion return to balance. Do creamless nights really work wonders? Or is it just another cosmetic trend with a loud marketing campaign behind it?
Creamless nights is a new facial skincare concept that claims to restore the skin's natural balance. The idea seems strange to say the least, as we've heard the message from all sides that hydration is the foundation of a healthy and fresh looking complexion. A proper moisturizing cream not only prevents excessive dryness but also slows down the skin's natural aging process
However, Dr. Rudolf Hauschka's idea has found its followers and many people follow his recommendations on facial skin care and care. The renowned chemist and cosmetic brand creator refers to the natural rhythm of the skin's processes and concludes from this that greasy night creams may not be a good idea. The researcher points out that a multi-step skincare regimen consisting of multiple products may not be the solution our complexion needs to be naturally beautiful. Sometimes quitting using cosmetics for a while can help you deal with dermatological problems
Creamless nights
This cosmetic trend is becoming increasingly popular. Lavish skin care, especially not matched to your skin type and needs, can bring more problems than benefits. According to studies conducted by Dr. Hauschka, at night not only rests our body, but it is also the time for skin regeneration. Using creams can disrupt the natural regeneration processes and, consequently, lead to a dysregulation of the sebaceous glands. Their presence in skin tissues plays a very important role, because they produce an appropriate amount of sebum. Dysfunctional production of sebum can lead to dry skin and consequently to scaling. In turn, too much sebum makes the skin oily and prone to acne and the formation of unsightly blackheads
How do creamless nights affect your complexion?
How, then, can facial skin be provided with optimal care that is compatible with its natural processes? Dr. Hauschka recommends limiting the amount of cosmetics used at night. The evening routine should be limited to cleansing the face, using a light toner and applying a serum on the face, the main ingredient of which is water. Greasy creams, oils or moisturizing butters can interfere with the skin's renewal process, resulting in detoxification. A light serum instead of a greasy cream allows your skin to breathe freely at night. This is very important, especially since most of the day is covered by a layer of makeup. According to Dr. Hauschka's recommendations, more nourishing products should be used in day care
The topic of creamless nights should be approached with a bit of reserve. Indeed, an excess of cosmetics may not be the best care method, but giving up adequate moisturization can also be harmful. Not using moisturizer at night can have a lot of negative effects for people with dry or mature skin. Before deciding on such a radical step, it is worth discussing the topic with a cosmetologist or dermatologist, who will advise what type of care will be best for our skin